---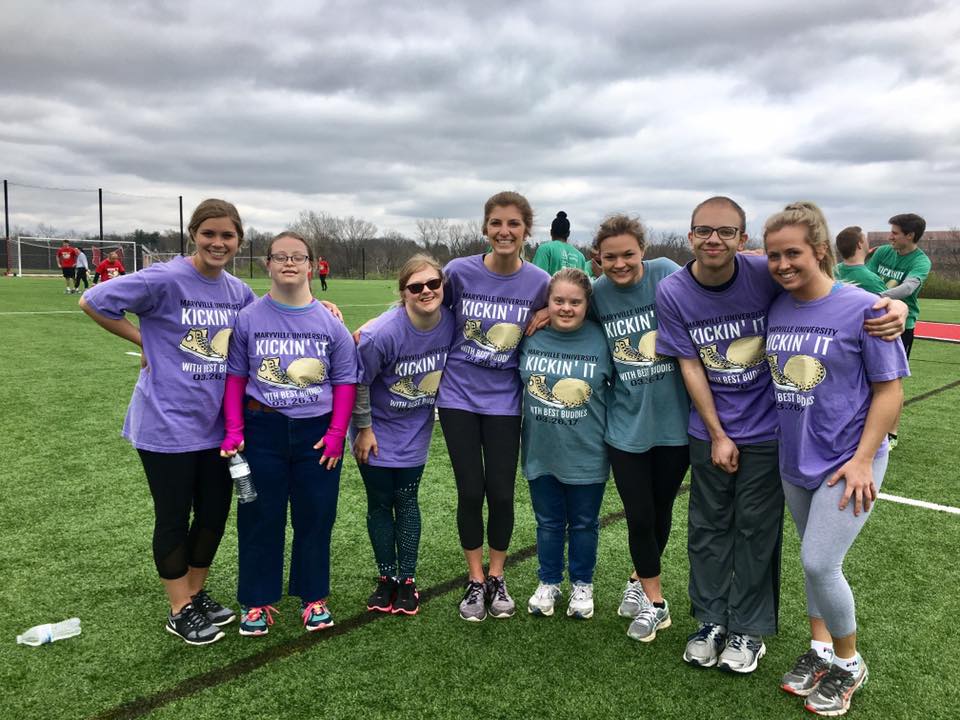 The spirit of friendship lasts all year with MU Best Buddies. This new Maryville club provides a bridge between Maryville students and students in the Down Syndrome Association of St. Louis.
The club started this fall and has had huge success so far. It was started by Dakota Werner, senior. She stated she started the club to "create more acceptance and awareness for people with disabilities."
Best Buddies aims to create friendships between college students and students with disabilities. Students fill out a questionnaire and are matched with buddies who have similar traits. There are 34 student members and more than 100 members from the Down Syndrome Association.
"It gives a different perspective on friendships that can be created," Werner said. She is impressed by the results of the club and the growth she has seen within students and buddies.
Zoe Ross, club coordinator and future president, noted she joined because she is an occupational major and it would be a great real-world experience relating to her major. "The buddies love it. That's the best part about it," Ross said.
Once members and buddies are paired up, they get to hang out throughout the semester. MU Best Buddies has an event every month for buddies to get together and celebrate. Some past events include a Valentine's Day party, Christmas party and kickball tournament.
Buddies are encouraged to bond an additional time each month outside of planned events.
One more event will take place this semester on April 22. The event is a friendship walk for all Best Buddies chapters in Missouri.
This summer, Ross will be planning events for next semester. She hopes to increase the number of students in the organization while planning fun events for buddies and students to enjoy.
The semester usually kicks off with a match part. Each buddy and peer buddy gets to meet their match. This past October, buddies and peer buddies each were given one sock. They had to search the room for the person with the matching sock. Once they found their buddy, they were paired for the rest of the semester.
Werner noted that club members were very shy in the beginning because it was hard to get to know someone new. "One of our buddies, the first few events he came to, he was super shy. He didn't really talk that much," Werner said. "And then come the third event, he was just talking to everybody and asking questions. It was just really cool to see him become more comfortable with us."
Once everyone became comfortable, the club has seen nothing but success. Both members and outside students have been accepting and supportive of the new club.
Being paired with a buddy is a commitment, but students can join the club as an associate member. Associate club members are not paired up one-on-one with a buddy, but they are still encouraged to attend events and socialize with buddies.
Students and buddies both see the benefits from the club. Werner said, "Even though some have disabilities, they can see that we are more alike than different."