Staff
---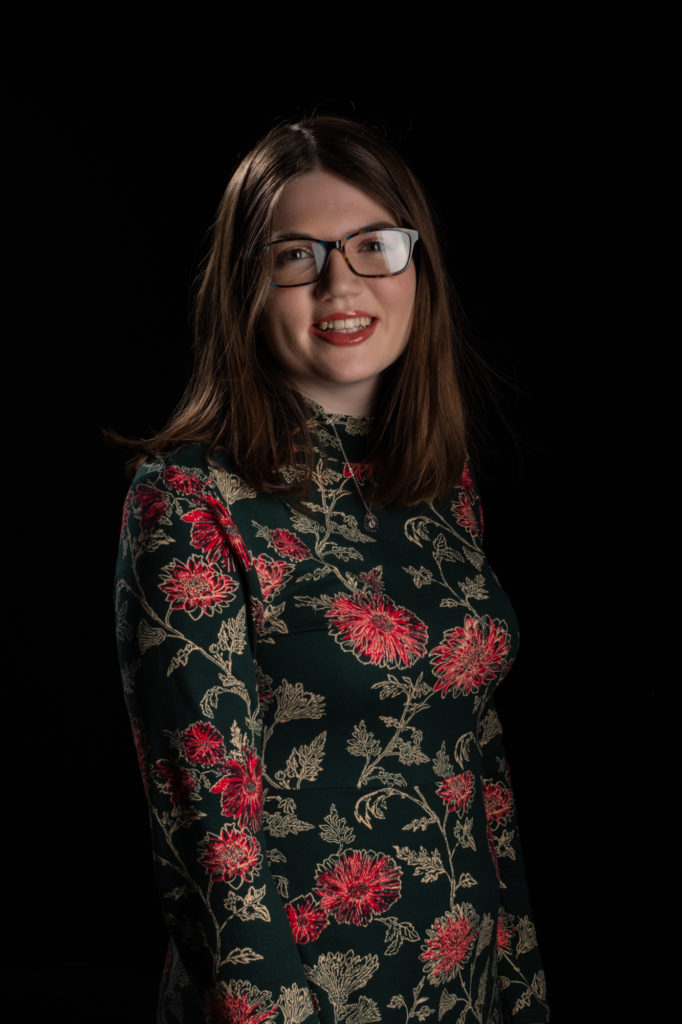 Maddy Agers is a second-year Strategic Communication major and current editor-in-chief of Pawprint. In her spare time, she runs a self-started media agency, takes her puppy on walks, interns at an agency for nonprofits, and occasionally repels backward off cliffs. She gets excited about the future and looks forward to new adventures, so be sure to ask her where she's going next!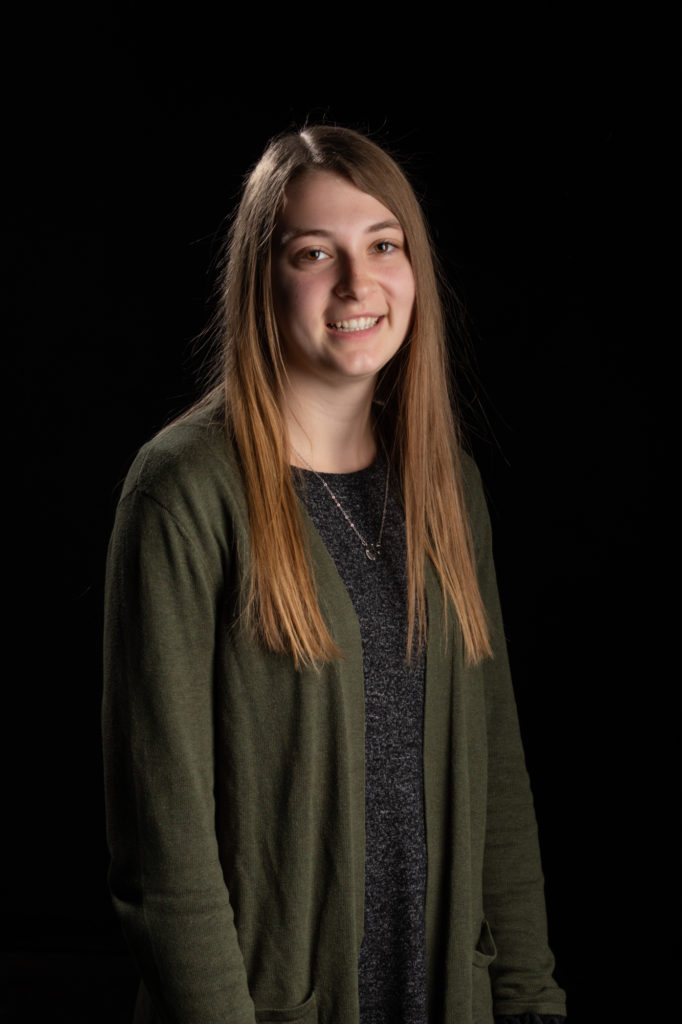 Allison Bellandi is a second-year Nursing student. She is the author of "Saints Savor," a biweekly column for Maryville student foodies. Allison is quiet on the outside, but her witty personality can catch you by surprise. In her free time, she enjoys playing volleyball, cooking, and laughing with friends.
Curt Bishop is a third-year Communication major and sportswriter for Pawprint. His favorite things are cats, Star Wars, and Cardinals baseball. When he's not writing, you can find Curt watching cat videos or scrolling through Star Wars Prequel memes on Instagram.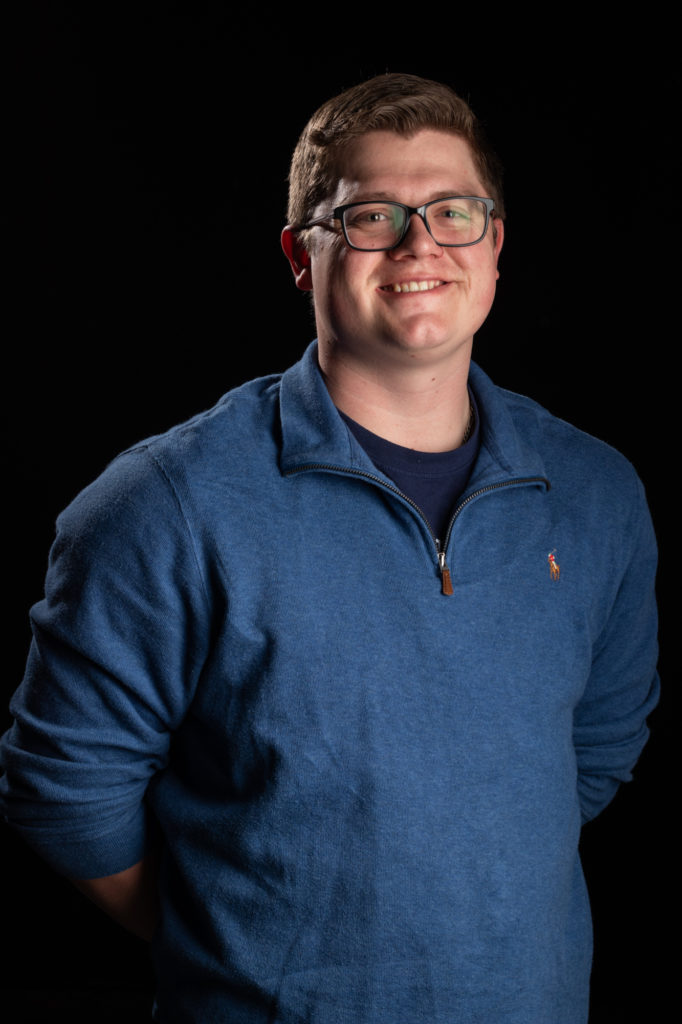 Cole Bornhop is a Communication major and sportswriter for Saints Talk. As a former student-athlete at SEMO and Maryville University, Cole has a vast interest in sports while writing, researching, and talking about them. Cole's hobbies include drawing (art) and snowboarding; think of him as the whiter version of Shawn White, and the All-American Reject version of Picasso.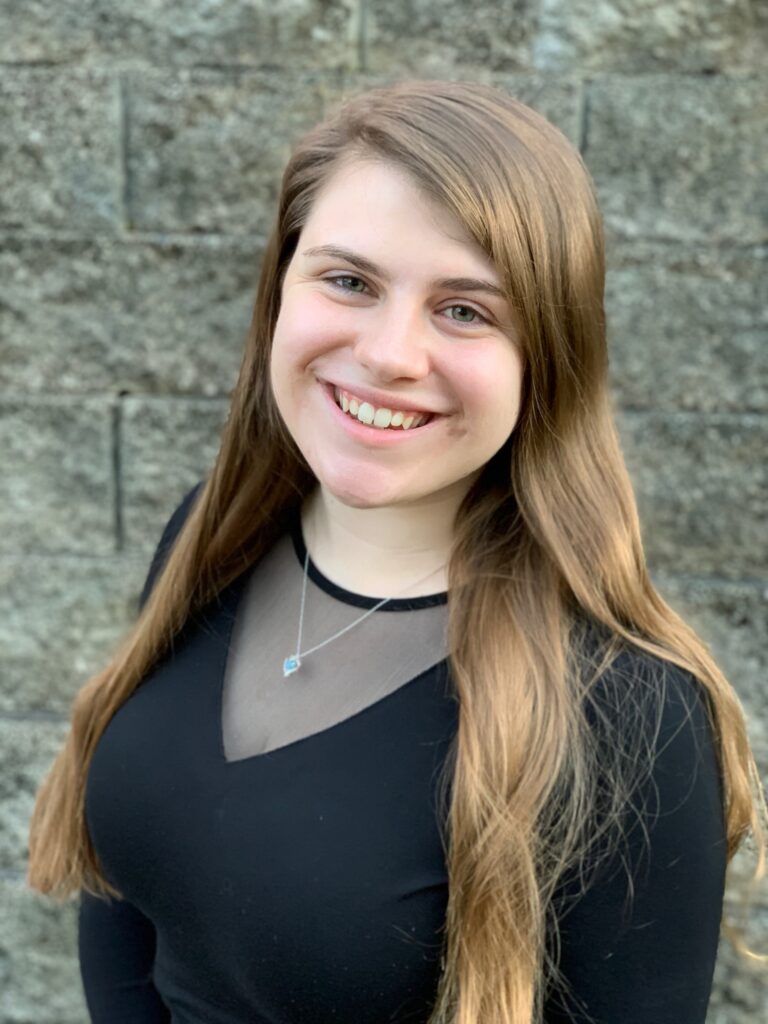 Mary Boser is a third-year communications major and the author of Pawprint's column, "Livin' It Up in the Lou." Outside of writing for Pawprint and working on homework, Mary can typically be found filming or editing a video project as she is a freelance videographer. On weekends, she still finds time to explore new places/things around St. Louis with friends, since she loves experiencing new things!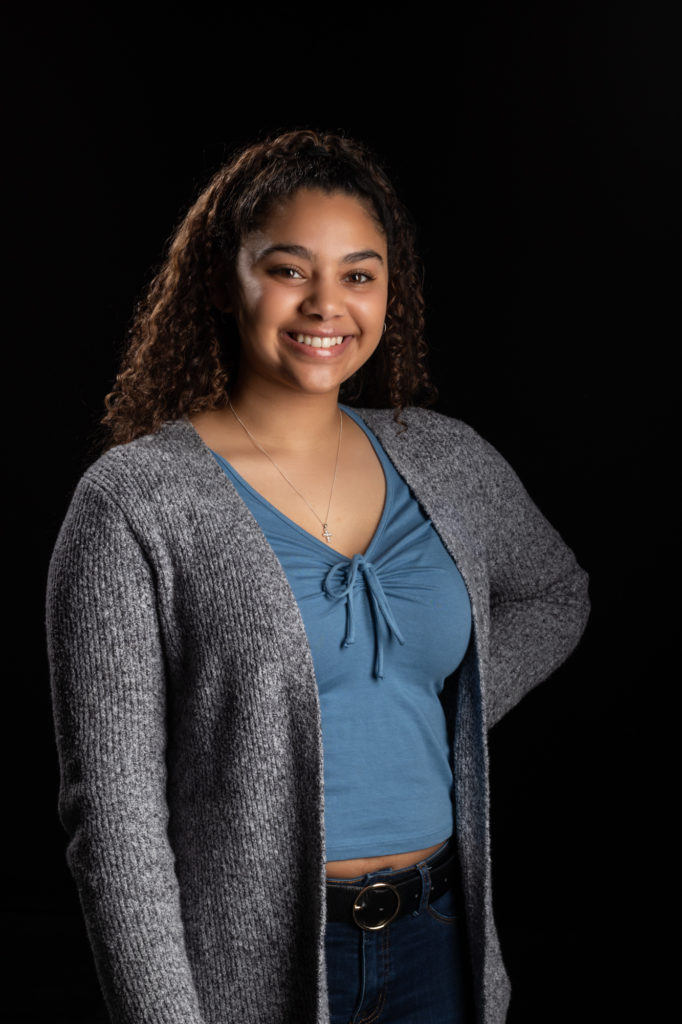 Tiana Bowman is a Junior Strategic Communication major who has been in Pawprint for three years. Tiana loves to create videos and is going to be creating a new podcast this semester. She is also a residential assistant and a Multicultural Scholar. Having a total of 11 siblings, Tiana is used to chaos and noise. Her favorite quote is, "Life is short. Smile now while you still have teeth."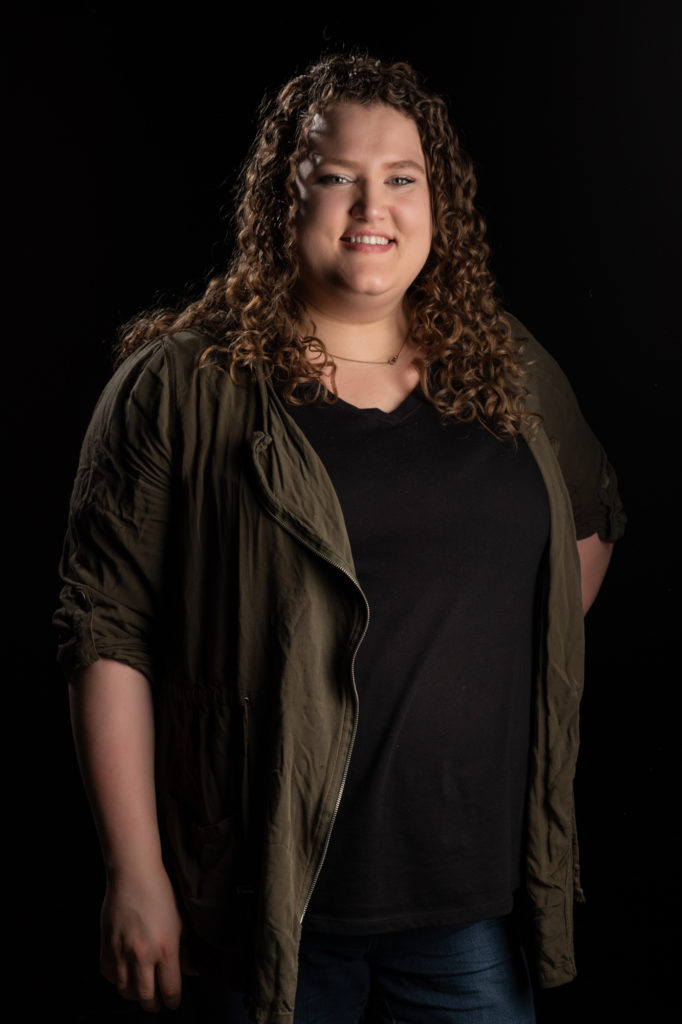 Clara will graduate in 2021 with a degree in Strategic Communication. She is a writer and podcaster about all things essentialism and minimalism, religion, and storytelling. When she isn't at school, she works as a caregiver, a painting instructor, and a volleyball coach. She loves sharing the life stories that matter to people with the Maryville community and the world.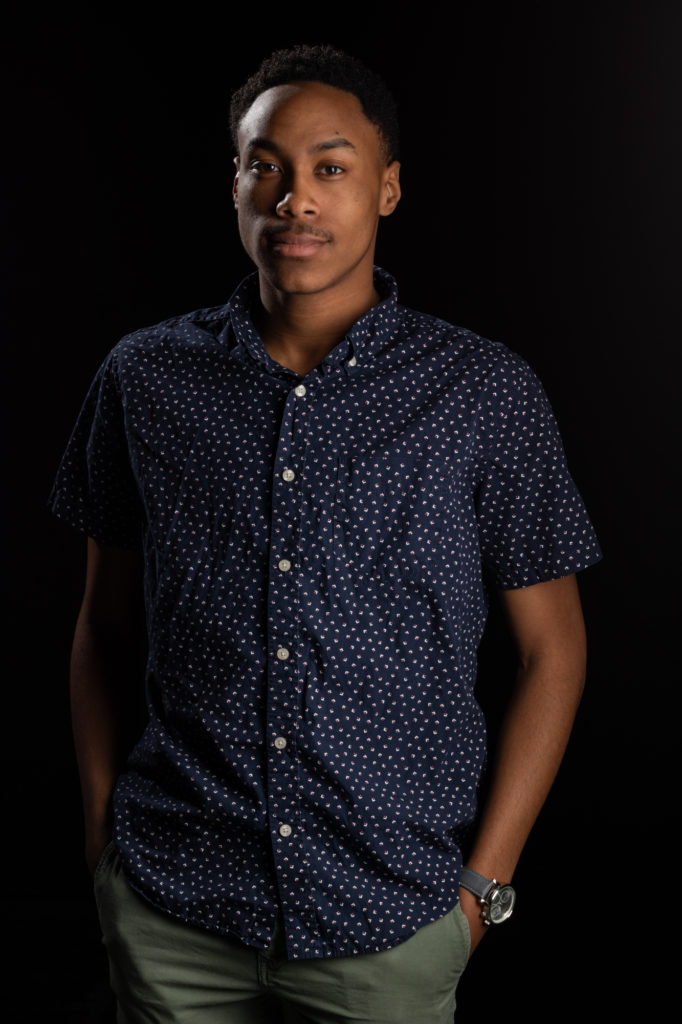 Kyle Conston loves the art of conversation, loves to spread the aura of encouragement, and loves a good laugh. He decided to follow his heart into the world of communication, marketing, and advertising, where he feels that his gifts will operate and help create a more meaningful life in the future. He produces a podcast concerning the great things that take place on campus through a channel called "Maryville Spotlight".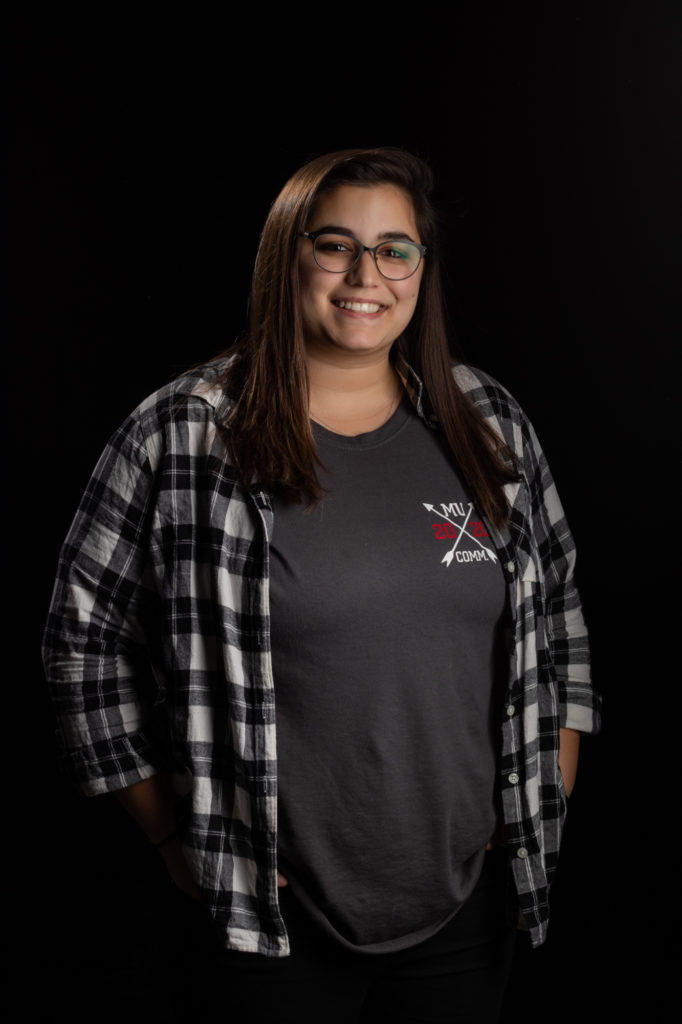 Olivia Edwards is a senior Strategic Communication major at Maryville who has been in Pawprint in previous years. She likes being outdoors and taking her dog on walks. Her favorite movie is We're The Millers and she has no "ragrets" about it!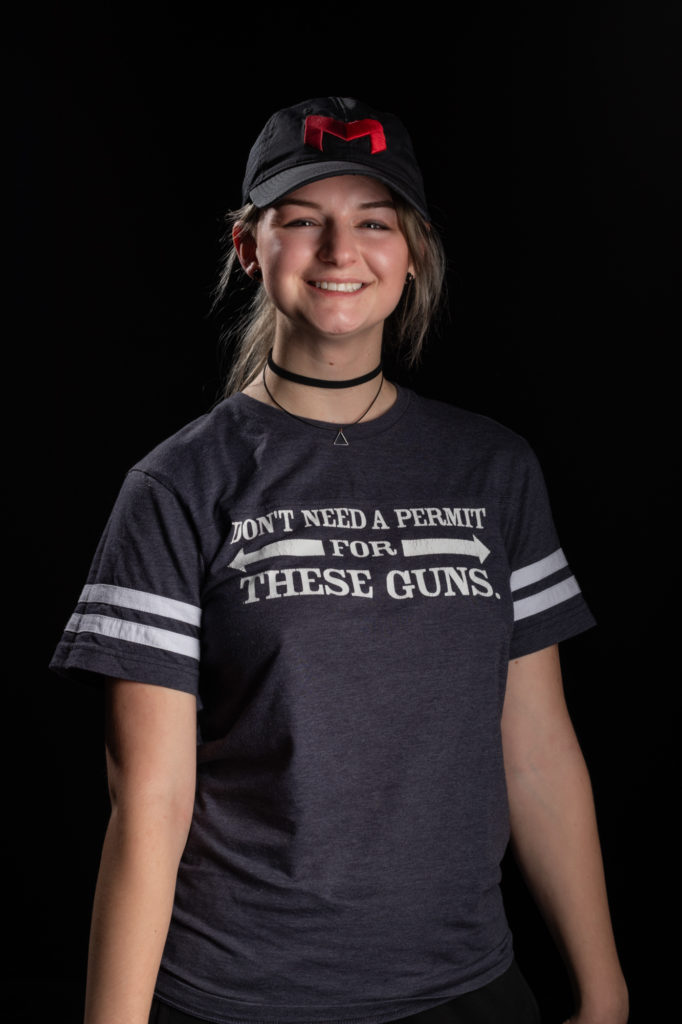 Leah Eherenman is a drummer second-year Digital Arts major. She joined Pawprint to learn more about students on campus and enjoy her time as a student writer.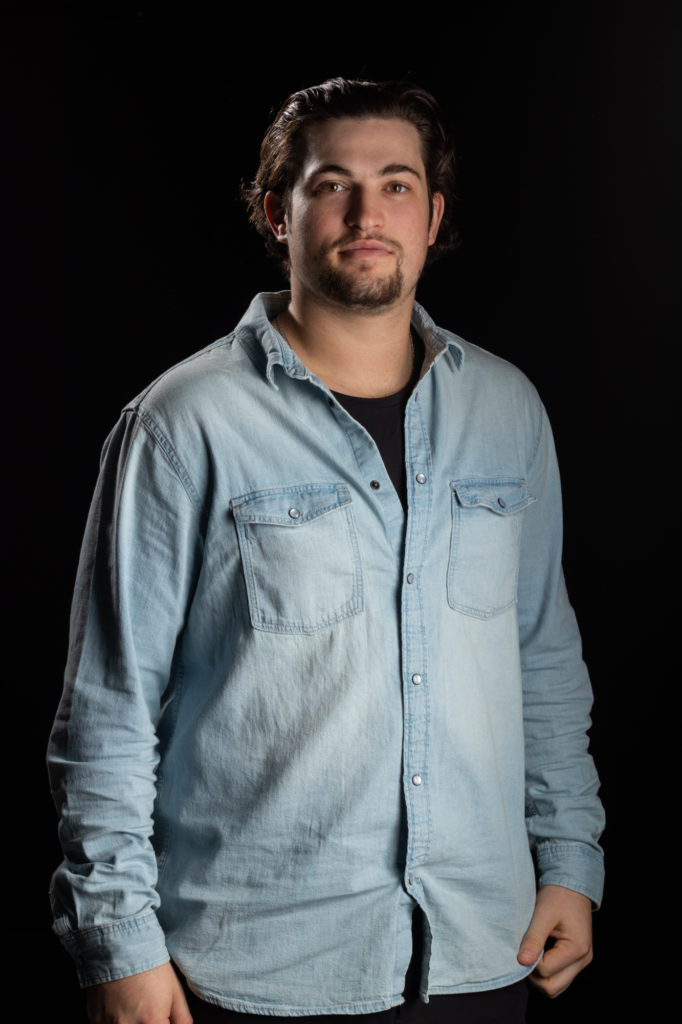 Jake Foster transferred to Maryville from Canada this year and is a third-year Communication student. He is a captain on the Men's Lacrosse team and loves all things related to the world of sports. He previously graduated with an Associate's Degree in Broadcast News, so listen for Jake to bring his knowledge and experience to the "Saints Talk" podcast. Jake also prides himself on being a die-hard Nickelback fan.
Mitchell Goldenberg is a third-year Communication Major with a focus in Strategic Communication. Mitchell is from St. Louis, Missouri and currently coaches football at his alma mater, Parkway Central High School. This semester, Mitchell will be focusing his eye for football on the Quarterbacks from around the NFL. You can check out Mitchell's biweekly series "The Quarterback Whisperer" every Wednesday for his breakdowns of the best and worst Quarterback performances of the year.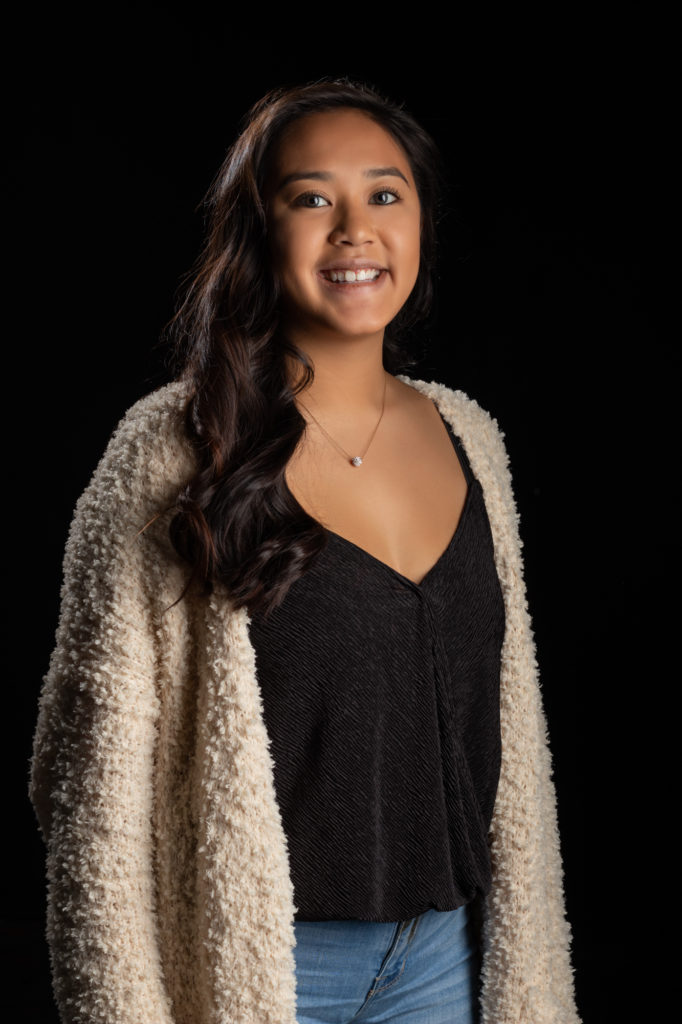 Paige Kreher is a second-year Photography major with an emphasis in communications, striving to become a fashion photographer. She has a chaotic personality and is always taking on new adventures. Paige lives by this quote, "Sometimes I pretend to be normal, but it gets boring. So, I go back to being me".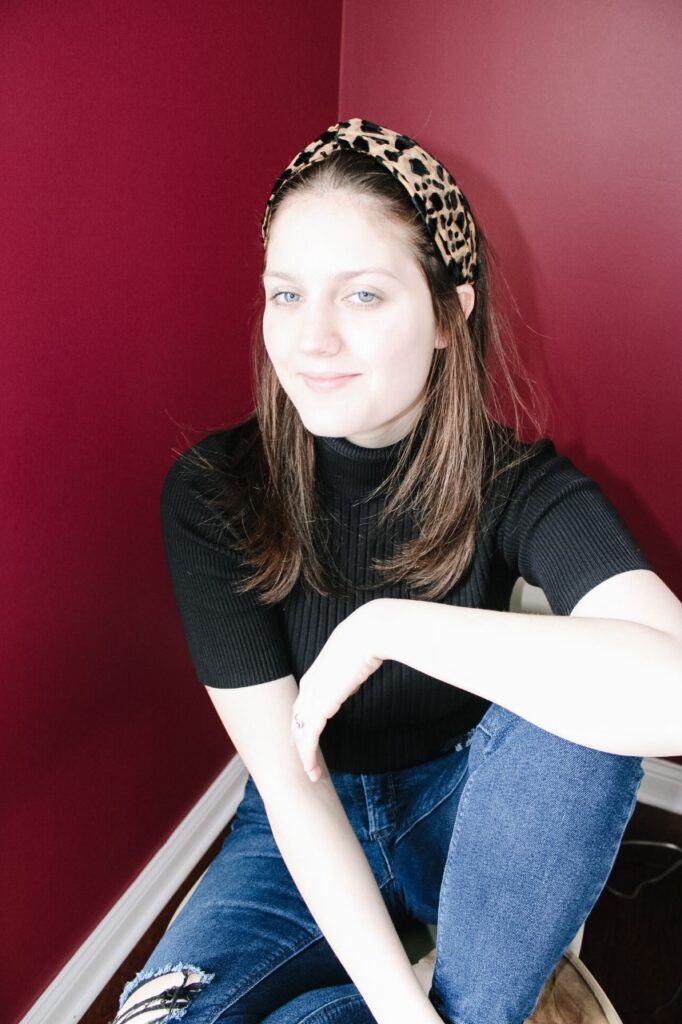 Hai­ley Mueller is a fourth-year com­mu­ni­ca­tion ma­jor with a con­cen­tra­tion in emerg­ing me­dia strat­egy and so­cial media. With just two months until she graduates with her bachelor's, Hailey has accumulated a host of experiences and knowledge surrounding post-graduation life.
Her love for all-things organization and preparation inspired her to create the podcast Where Do I Start?. This chatty, been-there-done-that podcast will provide helpful advice curated from Hailey's own experiences on topics that pertain to Maryville students – financial budgeting, maintaining serious relationships, landing a fulfilling internship – you name it (all for free she might add).
One of Hailey's favorite pieces of advice is "No task is beneath you. You got this."
Taylor Mueller is a third-year student majoring in Communication with a focus on emerging media strategy and social media. When she's not hard at work providing glorious entertainment for Pawprint, Taylor is highly amused by all things film and television as she has a towering desire to work in the film industry one day. Her favorite film is Forrest Gump because, as Mrs. Gump taught her, "Don't ever let anybody tell you they're better than you."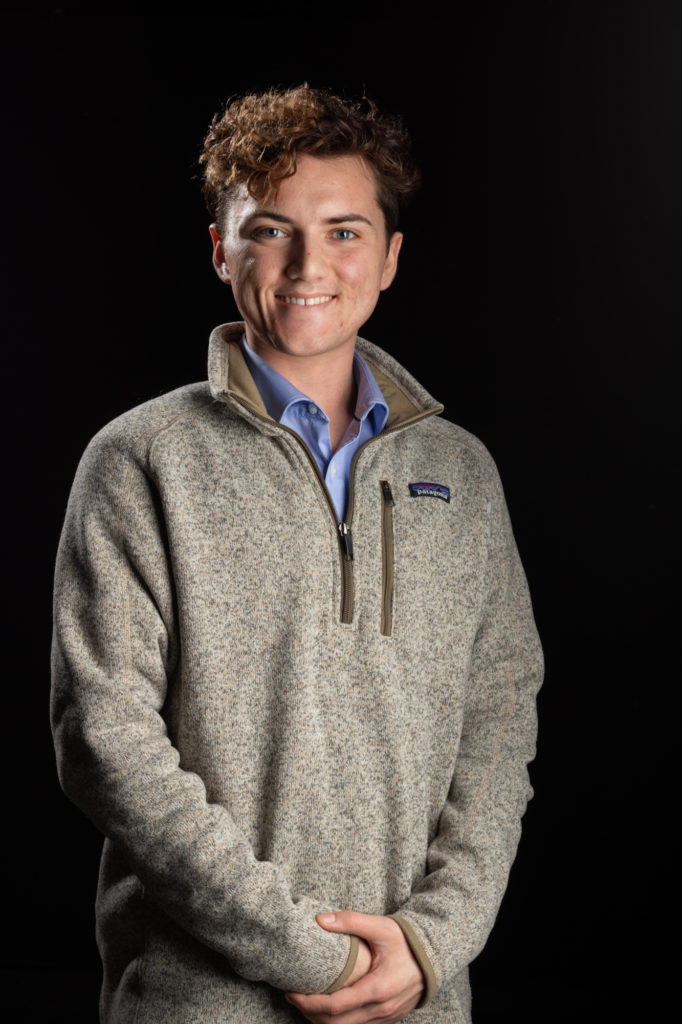 Ian Strate is a third-year Communication major at Maryville University. He lives in the Saint Louis area but plans to move out west upon graduation. Ian is an individual who is inspired through design and the use of social media. He believes, "simplicity carried to an extreme becomes elegance." Throughout the semester, Ian plans to take part in a Cash Cab spin-off while also creating a personal blog about fashion and design.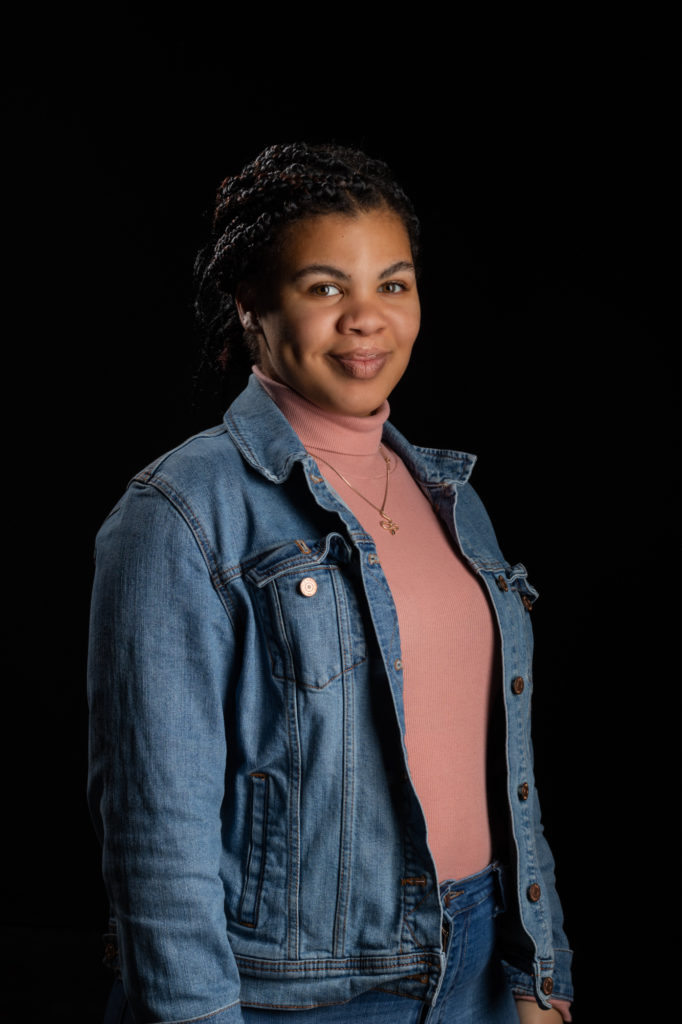 Popoai Tanuvasa-Lole is a third-year double-major in Psychology and Organizational Leadership with a major in Communication. In her free time, you can find her rollerskating at Coachlite or being anti-social from the comfort of her apartment. She has a deep interest in social justice issues and the black experience at large within our society. She will be speaking about this in her "The Kitchen Sink" podcast with Tiana Bowman.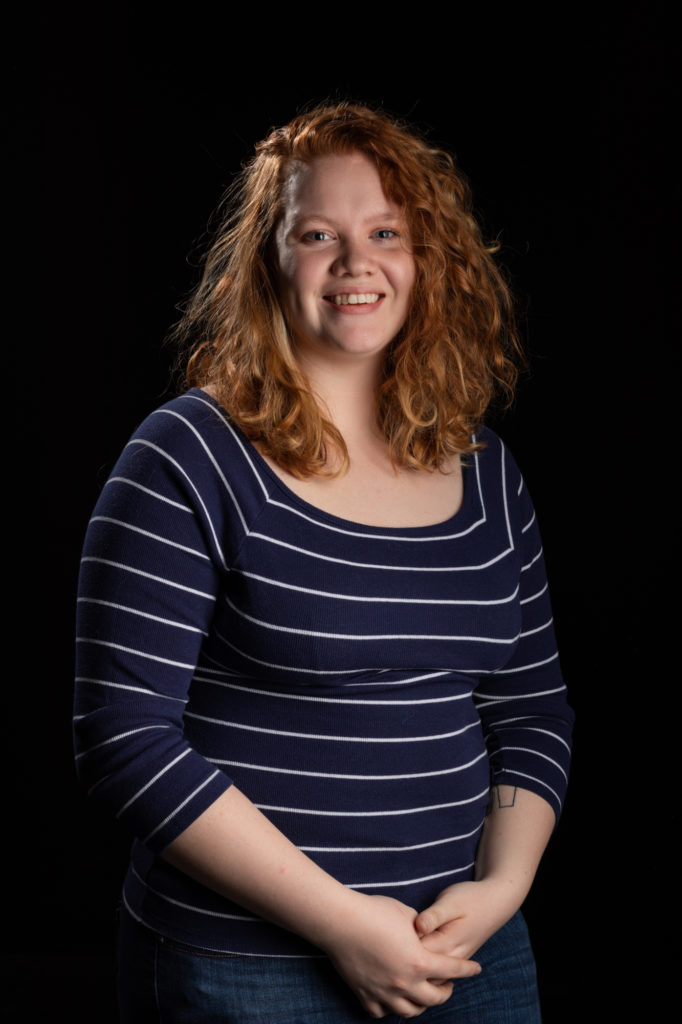 Lauren Taylor will graduate in 2020 with a major in Photography and Digital Art with an emphasis in Communication. She is a raging coffee addict and enjoys binge-watching anything on Disney+. Her dream job is to travel around the world and take pictures that make an impact and challenge societal norms.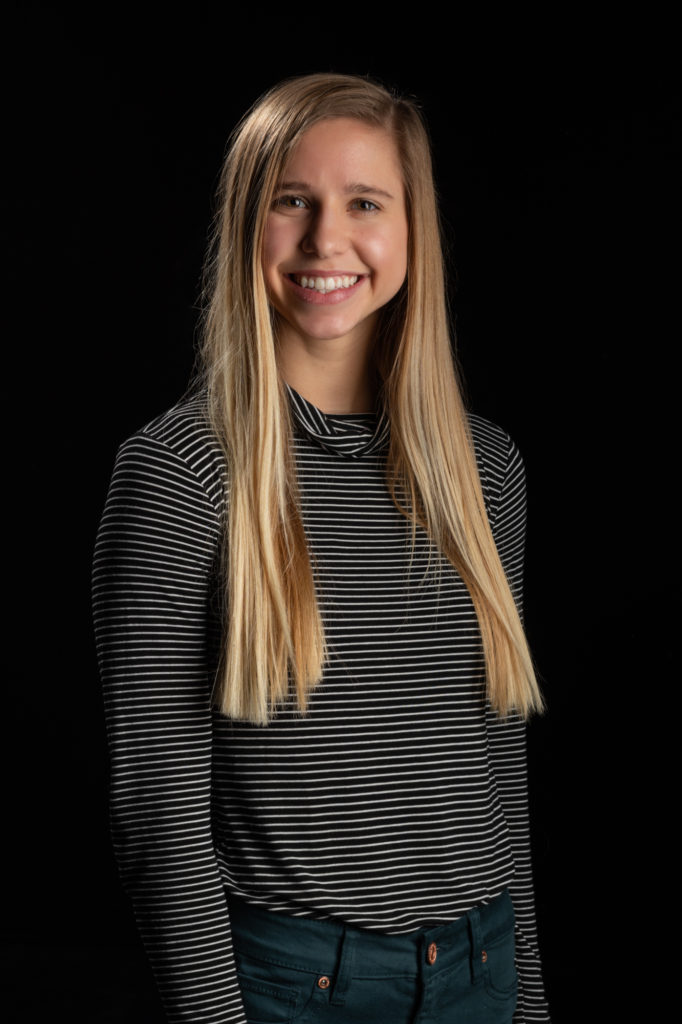 Lexi Whitney is a second-year Communication major who enjoys anything that involves creativity. She loves being able to shoot and edit her own videos, even if they mostly consist of trees and grass. She also loves to design and put her ideas to the test. On occasion, you might even find her browsing through the bookstore in the hopes of finding a book that satisfies her interests.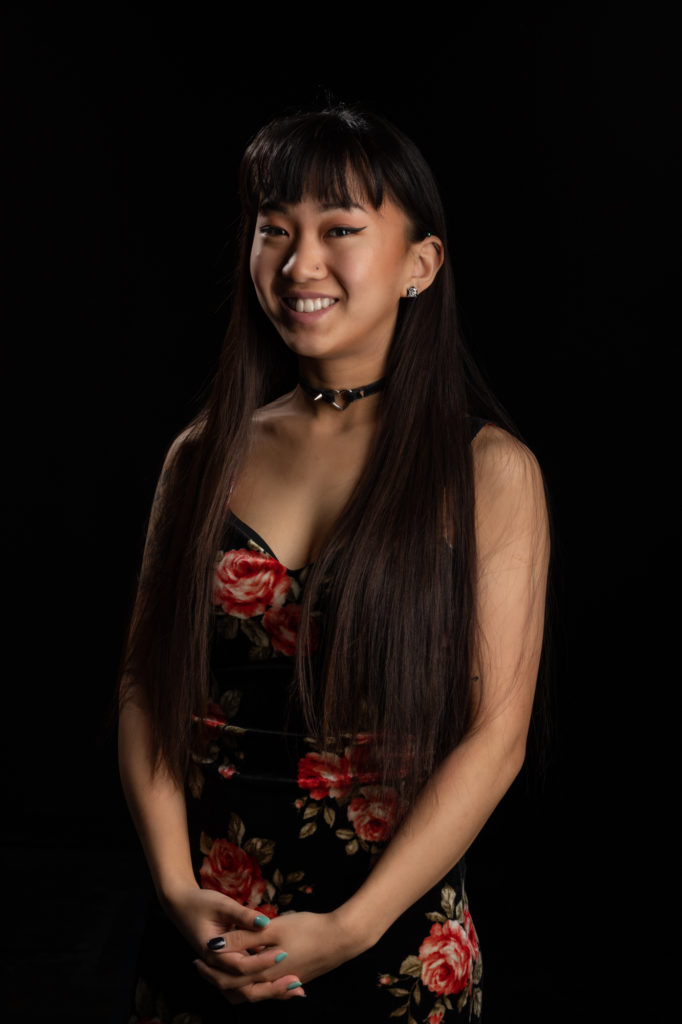 Paige Wolk is pursuing a degree in Photography and Digital Art with an emphasis in Communication. She is an avid animal lover and hopes to work with them in the future. Some of her other interests include makeup, fashion, and digital illustration. When she's not partaking in photography, Paige can be found spending time with close friends or watching YouTube and Netflix.