---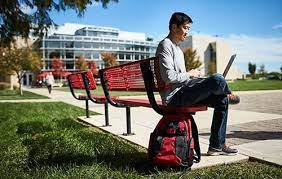 Being a transfer student can be exciting, but it can also be daunting. Between changing locations, areas of study, friends and routines, switching schools can be hectic and difficult. So, why do students transfer? Today, I am talking with Valentine about his experience. Valentine is a third year at Maryville and transferred from St. Charles Community College.
A: What drove you to transfer from your old school, and why did you choose Maryville?
V: I went to the community college to get my gen out of the way. I chose to come to Maryville because I had dreams about it. I can't remember the specifics of the dreams, but in both, I was involved in Maryville's campus. That was all I needed to make a final decision.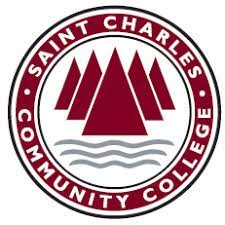 A: What are you most excited for now that you're here?
V: Definitely working with others in major and meeting people with similar goals. In community college everyone is working towards getting through their required classes, but here I can find people who have similar ambitions in the classes they take. I love working towards my degree through degree focused classes rather than gen eds.
A: What is something you were confused on about your transfer experience?
V: Before classes began, I had been given a list of all the scholarships I was accepted for, and I selected all of them when in reality I wanted to select a few. I couldn't go back and change this, and Solution Squad never confirmed the dropping of the correct scholarships with me. I'm not sure what happened with those.
A: What did you like about orientation, or was there something about it you would change?
V: I didn't really like orientation; I had already been through college so I felt a bit too mature for it. I almost wish there had been an entirely separate orientation experience for transfer students.
A: Do you have any advice you would give incoming transfer students?
V: Get your associates at community college first, then move on to a higher university. Tt gets your gen eds out of the way and it's less expensive.
A: Thank you for talking with me today, Valentine, I appreciate your time.
V: Thank you for having me!
Transferring schools can be chaotic, but there are dozens and dozens of transfer students on the Maryville campus. We are all in this together and will help those who need it. Maryville students and staff are open resources for any questions and concerns. For more information, please check out the link below.