---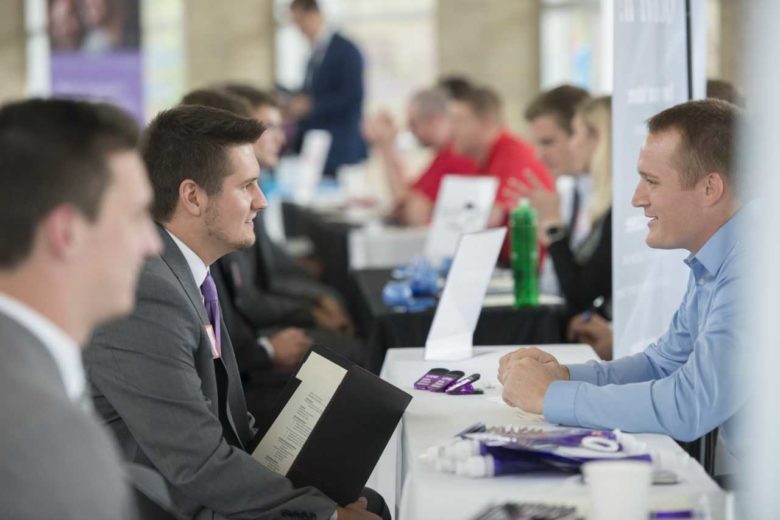 Networking can be a terrifying time. Speaking to potential employers while dressed in business professional clothing brings out the most tense and anxious versions of ourselves. Each year, Maryville's Division of Student Success helps students with mock interviews, resume reviews and any other help to prepare students for the career fair.
"Every networking event, whether it is formal or informal, can add people to your network," Director of Student Success Erin Boswell said. Networks are an invaluable asset when it comes to finding a job. "This summer during Life Coach training we realized that every single person got their first job by having a connection with somebody in the organization."
Preparation for careers is something that students do all the time, usually without recognition. Beyond time spent in mock interviews and developing resumes, learning in and out of the classroom are imperative as well. Networking is a time to show off relevant knowledge and as well as leadership and communication skills.
"Whether you're trying to get an internship or a job — going to a career fair helps to expand that network," Boswell said.
Mathis outlines the importance of networking, even when you may not have every requirement the position asks for. "People might say no, but that doesn't mean that you failed. Put yourself out there, learn, meet people and grow that your network," Mathis said. There is still benefit to having "face-time" with potential employers who may recognize you later.
"It's not just you that is nervous, they want to make a good impression on you too. They're coming to Maryville because they've probably had great success from some of their employees that are from Maryville," Boswell said. "[The employers] are looking to get to know students and students to know about them."
A new addition to each career fair is the Prep Room. "The prep room has everything," Mathis said. There will be lint rollers, hairspray, even somebody to help you tie your tie. There will also be life coaches there to assist you with mock interviews and to discuss your strengths. There are also printers and resume paper to print more resumes, a folder to keep them in and Maryville "M" pins to wear during the career fair.
Each career fair is set up differently. "Our business career fair is probably the most traditional. There are tables and each company has one table and students can walk up and casually introduce themselves," Boswell said. For actuarial science "There are round tables instead of square tables to break the ice more." For this event, mini-interviews take place. They aren't official interviews, but it is more formal because of the one-on-one conversation. The education career fair is more different, because students register in advance for actual interviews with the prospective employers.
For more resources on preparing for your career fair, follow this link to Career Success & Professional Development – Student Resources. Life Coaches in the Division of Student Success are also an irreplaceable asset for this preparation.