---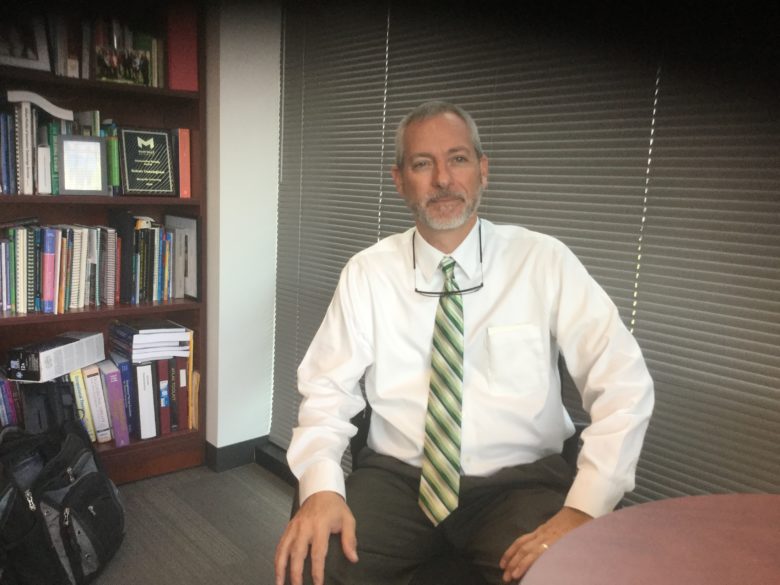 Over the past few decades, American society has begun to try to include multiple types of people in daily life who, prior to then, had been ignored. One such group is people with disabilities.
Since 1988, according to the Office of Disability Employment Policy's website, the government has designated October National Disability Employment Awareness Month, having previously designated a week in October for the honor in 1945. This month is a month to commemorate the advances made so far, and the advances yet to be made, in employing those with disabilities.
How far, though, has this month's spirit really gone when it comes to its stated goals? Where does society still need to go? What role has Maryville played in the process of employment of people with disabilities? Where could we go from where we are?
For Bob Cunningham, the Director of Maryville's Occupational Therapy program and an associate professor of occupational therapy, progress has been made. For instance, the person responsible for assisting those with disabilities, the Director of Disability Services, used to have multiple responsibilities in the position. However, he said, "What I've seen is that Maryville has redefined that role to focus on meeting the needs of students with disabilities".
As a result, the current Director of Disability Support and Success is able to focus more on supporting individual students, in addition to educating our campus community on individuals with disabilities. He added that Maryville's commitment to diversity includes welcoming students and potential employees with disabilities, and that "Maryville has made a lot of good steps toward welcoming people with disabilities" in the time he has been there.
While Allison Fuller's role as the Director of Disability Support and Services does not directly support Maryville employees, the Human Resources department accommodates individuals with disabilities throughout the hiring process, during onboarding, and through employment.
Tammie Lorden, Human Resources Operations Coordinator at Maryville, said that Maryville's HR department makes openings for opportunities and positions are available to "all applicants." Thus, they try to post to areas where all interested people can see them. If an applicant requests accommodations, the department will provide them.
In the future, she said, Maryville will continue to try to post position availabilities in ways that ensure people with disabilities will see the positions and provide appropriate accommodations when requested.
However, for all the positive signs, Cunningham noted that barriers do still exist. Among them, he said, is the fact that people erroneously believe that accommodating people with disabilities will be expensive, despite the fact that costs are actually much lower than people usually think. Fuller concurred.
One of National Disability Employment Awareness Month's key components, in her view, is to celebrate individuals with disabilities and create a workforce that empowers everyone. The goal is to ensure access to services and supports that enable individuals with disabilities to work.
Cunningham added, regarding people with disabilities. "I think too much of our focus is on what they think they can't do", rather than what they can do. In addition, people may not know how to accommodate people with disabilities.
He also said that he thinks there needs to be awareness of different types of disabilities that can be accommodated.
Fuller, for her part, hopes to see the employment rate for people with disabilities increase. She believes the increased rate is a "natural outcome of National Disability Employment Awareness Month's employer focus". National Disability Employment Awareness Month empowers employers to do more than simply hire individuals with disabilities.
Fuller believes that National Disability Employment Awareness Month's mission "empowers companies to change their culture, to review outdated ableist policies, train supervisors, mentor and so much more". The goal is that companies will feel empowered to hire individuals with disabilities.
For further information, visit the official site of the Office of Disability Employment Policy.