---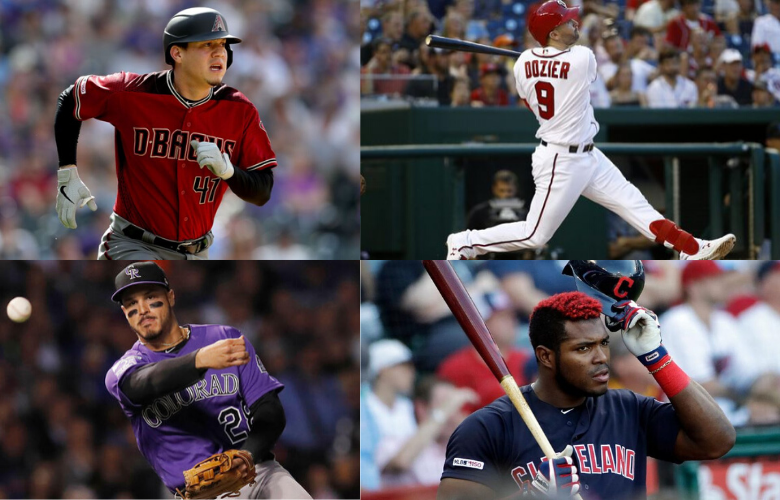 It's been a relatively quiet offseason for the St. Louis Cardinals. Aside from signing Korean pitcher Kwang-Hyung Kim to a two-year deal and trade away Jose Martinez and Randy Arozarena to the Tampa Bay Rays for Top-Pitching prospect Matthew Lieberatore, not much has happened. They've retained veteran right-hander Adam Wainwright and backup catcher Matt Wieters on one-year deals, but that's it. St. Louis has also recently lost cleanup hitter and Left Fielder Marcell Ozuna, who on January 21, signed a one-year, $18 million deal with the Atlanta Braves.
The Cardinals offense in 2019 was less than stellar, as Matt Carpenter had a career-worst season, and Harrison Bader regressed significantly after a great season in 2018. Now, without Ozuna, the Cardinals need to replace that production. That fix could come internally, as the Cardinals have guys like Tyler O'Neill and Lane Thomas ready to make an impact. Top-prospect Dylan Carlson may well make his Major League debut this year, but here are three players the Cardinals can add to make up for the loss of Ozuna:
Nolan Arenado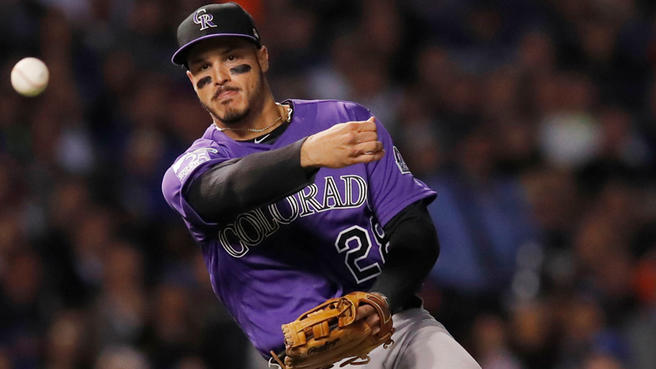 Arenado would be the toughest one to pull off. The Rockies signed Arenado to an 8 year, $260 million extension with a full no-trade clause prior to the 2019 season, and is clearly the face of that franchise. However, recently, the Rockies have engaged in trade talks with multiple teams regarding Arenado, as they appear to be entering rebuild mode after a dismal 71-91 season last year. There are multiple reasons why this could be possible. Firstly, Arenado has said publicly that he feels "disrespected" by the Rockies for considering the possibility of trading him, so there may be some fallout there. Secondly, MLB Network insider Jon Heyman has reported that Arenado would waive his no-trade clause to come to St. Louis. However, there is a great risk.
One of the names that have been mentioned in a potential deal is right-hander Dakota Hudson. It's unlikely that the Cardinals would want to part ways with him, after going 16-7 with a 3.35 ERA in 2019. There's also hesitation on the Rockies side, as he led the National League in walks. It's also highly likely that the Rockies would want one or both of the Cards' top-prospects, Nolan Gorman and Dylan Carlson. The Cardinals have made it clear that they don't want to part with either of those two. There would also be a significant payroll increase if St. Louis were to acquire Arenado, who will make $35 million in 2020, and the Cardinals do not want to increase payroll too far from where they sit now, at $170 million. "That's not moving it up a little bit, that's moving it up a lot," said Cardinals Chairman and CEO, Bill DeWitt Jr. He continued, "We really can't be in that kind of a range."
2. Brian Dozier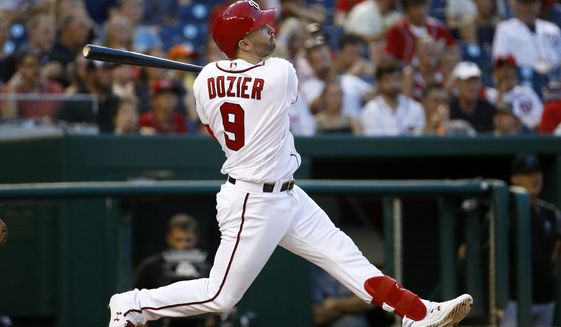 Dozier will come as a surprise to many, as the Cardinals and Dozier have had seemingly no contact this offseason. But if you think about it, it makes perfect sense. Dozier would probably be in the Cardinals range in terms of payroll. Last year, he signed a one-year, $9 million deal with the Nationals after an injury-plagued season with the Twins and Dodgers. Dozier wasn't overly impressive during his time with the Nationals, as he lost the starting job at second base and hit only .238 and had only 50 RBI's, however, he still hit 20 homers. There's still plenty of potential here. In 2016, he hit 42 homers and followed that up with 34 in 2017.
St. Louis has put a lot of faith in Matt Carpenter having a bounce-back year in 2020, but in case that doesn't happen, Dozier could be a backup option. He's a utility infielder, so he could platoon with Carpenter at third if he doesn't bounce back. This would also allow Tommy Edman to play full-time in the outfield. This deal is highly unlikely, but it would be a nice under the radar signing for St. Louis, who needs a power bat desperately. The only issue the Cards may run into is that Dozier has never actually played a game at third base, but the Cardinals have a history of helping players adjust to new positions, examples including when Skip Schumaker moved from the outfield to second base and when Albert Pujols moved from the third-base to the outfield, and then to first-base, so it wouldn't be too much of a stretch to have Dozier adjust to third, given that he can already play second and short.
3. Yasiel Puig
There are some that may not like this. Some would point to the fact that several times with the Dodgers, Puig was benched by then-manager Don Mattingly for showing up late, and some fans will remember his antics during the 2013 NLCS when the Dodgers faced the Cardinals. But this would also make sense and might possibly be within the Cardinals salary range. Consider the fact that Marcell Ozuna signed with the Braves a one-year deal worth $18 million. The Cardinals qualifying offer to Ozuna was worth $17.8 million. Puig has been a free agent for a while but has been overshadowed by the likes of Ozuna and Nicholas Castellanos.
A one-year deal sounds reasonable for Puig. Also, St. Louis is in need of an outfielder and a power bat. Puig could give them both. Sure, the Cardinals have a surplus of Outfielders who could claim the Left Field job, including Dylan Carlson, but what if he isn't ready this year? What if Tyler O'Neill remains inconsistent and can't cut down on the strikeouts? Puig also befriended a 10-year-old boy, who happened to be a Cardinals fan during his time with the Dodgers. This boy would constantly remind Puig of the times the Cardinals beat the Dodgers in the postseason. This prompted Puig to say that the Cardinals were now the Dodgers biggest rivals. "If we beat them, we can win the World Series. We just have to get through them," Puig said at the time.
Wouldn't it be heartwarming if Puig came to the Cardinals and that boy could finally root on his friend? Surely, there are some potential drawbacks. As mentioned earlier, Puig in his younger days had a bad habit of showing up late to games. He also showed a lack of hustle on several occasions, one of them being in the 2013 NLCS. On top of that, he was arrested later that year for being involved in a bar fight. However, if we believe that people can grow and change, why can't Puig? Sure, he's been involved in plenty of controversial moments during his career, but we can overlook that as long as he produces, right?
4. Wilmer Flores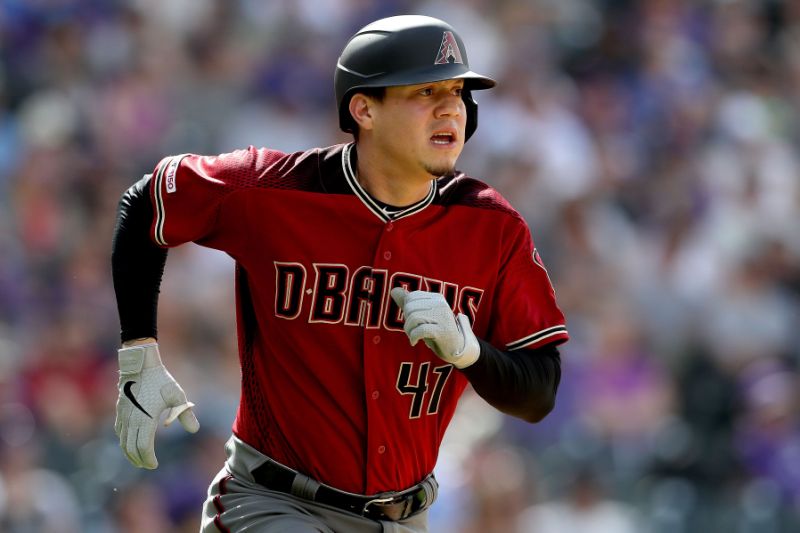 Flores would be a nice under the radar signing. Unlike Brian Dozier, Flores has experience playing at all infield positions. His power numbers have never been on the same level as Ozuna, and 2019 was no exception, as he hit only 9 home-runs. However, he's no slouch. He had three straight years with the Mets from 2015 to 2017 where he hit at least 16 homers, even hitting 18 in 2017. He also hit .317 last year with Arizona despite his power numbers being down. Like Dozier, it wouldn't take much for the Cards to pull this off. There's plenty of uncertainty surrounding Matt Carpenter, so it could just be a simple depth move. A backup option in case Carpenter struggles again. This would be the easiest one to pull off. Even if it doesn't make up for the loss of Ozuna's power, he's still a high average guy who could provide quality at-bats off the bench.