Houston Astros: How they cheated, how COVID-19 helped them, and what 2021 has in store for them
---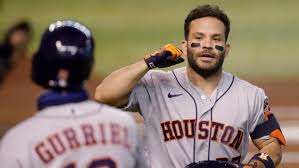 Baseball fans from all around the world have not forgotten about what the Houston Astros did during their 2017 championship season and beyond.
The revelation that the team used technology to steal signs from opposing teams is still fresh in everyone's mind. 2020 was sure to be a year where opposing fans all across Major League Baseball would boo and heckle the Astros everywhere they went. However, COVID-19 struck, which caused the baseball season to be shortened to 60 games and fans not allowed in stadiums, meaning that the heckling and booing had to wait until at least 2021. COVID allowed Houston somewhat of a break-in that they wouldn't have to feel the full weight of their mistakes. But 2020 is almost over, and if things are back to normal in 2021, the noise will be deafening.
Last November, the bombshell of the century was dropped when former Astros pitcher Mike Fiers revealed that the team had been stealing signs using technology. It should be noted that stealing signs is a part of baseball, but to do so with technology is illegal. The way they did it was rather interesting, as it was revealed that once the signs were relayed to the team's dugout, somebody would bang on a trash can to alert the hitter that an off-speed pitch was coming. The cheating continued through the 2017 postseason, mostly while the team was playing in Houston. This was made clear by the Astros records at home and on the road during that postseason. The Astros were 8-1 at home that postseason and 3-6 on the road. The most damning evidence comes from the ALCS against the New York Yankees, where the Astros won games 1, 2, 6, and 7 at home, but lost games 3-5 in New York. It was later revealed that there were more attempts to cheat in 2018, as during that postseason, the Cleveland Indians and Boston Red Sox claimed they noticed Houston filming their dugouts. There was even speculation that last year in the ALCS, again facing the Yankees Jose Altuve was wearing a buzzer when he sent Houston to the World Series on a walk-off home run off Aroldis Chapman. This theory gained traction when cameras showed Altuve telling his teammates not to rip off his jersey, as well as running into the tunnel to change his shirt before doing his interview.
As previously mentioned, 2020 was going to be full of taunts and backlash towards the Astros. But the Coronavirus struck during the winter, forcing the shutdown of all major sports. This meant Houston wouldn't have to face some of the backlashes they were in store for this year. When it was announced that sports would be returning without fans, this made things even easier for them, as they wouldn't be hearing any boos from opposing fans this year, at least within ballparks. As COVID continued to surge throughout the U.S., several social distancing measures were put in place. Benches clearing incidents were subject to serious punishment. As if that wasn't enough, Commissioner Rob Manfred stated that there would also be severe punishment for throwing at hitters, which seemed to many like an obvious effort to protect the Astros, though that didn't stop Dodgers pitcher Joe Kelly from throwing behind Carlos Correa and Alex Bregman, despite it netting him a suspension.
Fans will be waiting to heckle the Astros. No matter how long it takes for fans to be allowed back into stadiums, nobody will forget what the Astros did. Their weak apologies and the lack of punishment from Manfred still do not sit well with fans and players. And it must be gratifying for anyone not associated with the Astros that they failed to reach the World Series this year, falling short in a 7 game ALCS against the Tampa Bay Rays. What 2021 has in store for them will all depend on where we are with the COVID crisis. Should fans be allowed into stadiums, you can bet that they'll receive a barrage of taunts and be heckled mercilessly. However, if COVID continues its rampage, it'll be another year seemingly without repercussions, which will only add to fans' and players' anger.
It'll be years, perhaps even decades, before everybody forgets about this whole scandal. Fans and players alike are angry that players and personnel that have been suspended have all been suspended longer than any Astros players were for the cheating scandal, and this will continue whenever a non-Astros player receives a suspension. Their title from 2017 will forever be tainted, and players and their teams will remain hungrier than ever to defeat them.