---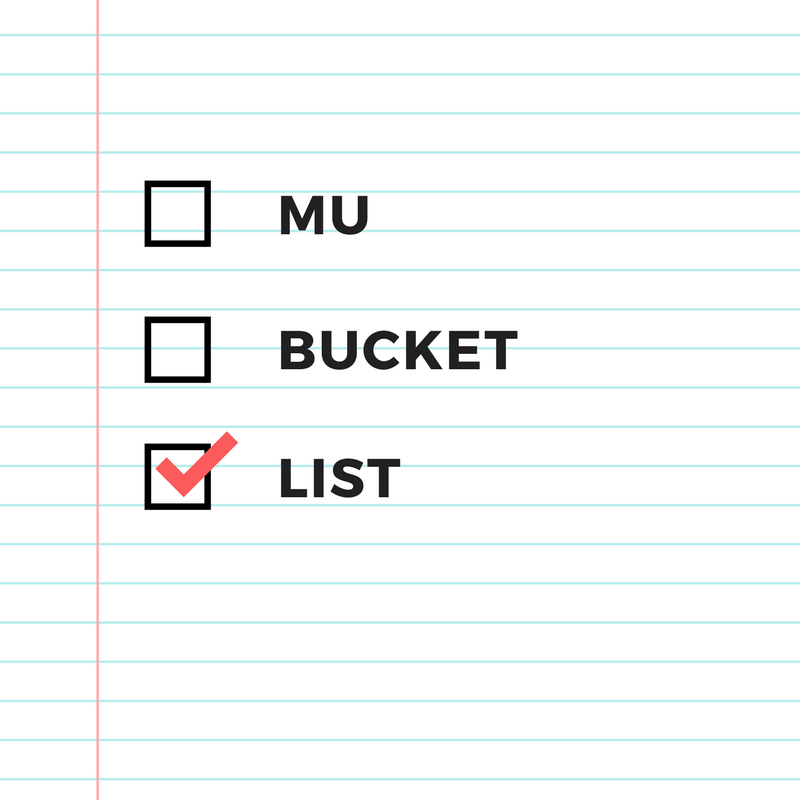 Everyone has a bucket list of things to do before they die. How about a bucket list of activities and events to go to before you graduate from Maryville University? Here are several exciting events to plan before your time at Maryville ends.
1. 1000 Saints
The university and the athletic department partner up together to raise money for Kids Rock Cancer. There are back-to-back basketball games and everyone is welcome to go. It's a great way to raise money for a good cause and have fun with friends and family.
2. Maryville Reaches Out
One of the best things about Maryville is how involved the students, professors and staff/faculty are with the community. There is one day in the fall when classes are canceled and everyone goes out to volunteer across the St. Louis area.
3. Trivia Night
Trivia night is an entertaining event that benefits the Alumni Scholarships Fund. "I love going to trivia nights! It's fun being a part of a team and competing against other Maryville students. Frequently, the questions focus on popular culture and other topics that differ from typical academic questions, which is a nice change from classes. Even if you don't like trivia, it's a fun atmosphere to hang out with friends and win prizes. I would definitely say that a trivia night should be on everyone's Maryville bucket list!" Joy Sandman, freshman student said.
4. Chinese New Year Celebration
Maryville's Hawaiian Asian Pacific Islander Association hosts the lunar new year to celebrate the asian culture. "The event was to celebrate the Chinese culture of the lunar new year. Dragon dancers and food were at the celebration. It was fun," Marianne Joy Leano, senior, said. Go to the celebration to learn and experience another culture's new year.
5. Movie Night
Don't want to spend $7.50 on a movie ticket? Go to the auditorium to watch the movie for free. CAB hosts this once a month on Wednesdays. Enjoy a night of fun with friends without having to break the bank.
6. Thanksgiving dinner
This is one of the best meals offered on campus. The Thanksgiving dishes are served fresh and hot for students to enjoy. Everyone comes to Gander and waits in line for this delicious meal with friends. It's a great way to have a "Friendsgiving" without having to prepare meals.
7. Golden Louies
Pawprint hosts this award ceremony for staff/faculty and students. Everyone is invited and there will be games, prizes and food during the event.
8. Spring CAB Concert
Every spring, CAB hosts a concert. It's free for the students. This year, Dan and Shay with special guest, Cassadee Pope will be performing at the Moloney Arena on April 22.
9. Fall Formal
Missed out on dances in high school? You can't miss this one! It's one night to let loose with friends and your date. Forget about the textbooks and get dressed up with friends and dance.
10. Foam Party
Cab hosts the Foam Party every year. Everyone is engulfed with foam and have a great time dancing with friends!
For more events, check the Maryville University Student Involvement Calendar for more information.
What is on your bucket list before you graduate? Tweet @MvillePawprint to let us know!