---
The Student Involvement Department at Maryville has gone through several staff changes since the start of summer. Former Assistant Director Ally Crust and Former Assistant Dean/Director of Student Involvement Brian Gardner recently ended their tenures. Crust had been at Maryville for 6 and a half years and Gardner for 16 years, both were Maryville alumni. Since these departures, the staff for Student Involvement has rotated and added new members. Ebony Ramsey began as Assistant Dean for Student Involvement at the beginning of October and Peter Michel has taken over the role of Director of Student Involvement.
The Student Involvement department focuses on providing student engagement and leadership opportunities on campus. Maryville currently has 125 student organizations and this number is growing continuously "We have new students coming to campus in record numbers, so we want to continue to foster ways for students to get involved and provide leadership and engagement opportunities for Maryville students," Peter Michel said.
"Any student can start an organization. It takes four students and a faculty/staff advisor to do that," Michel said. If you would like more information on starting your own organization or inquiring about organizations that already exist, follow this link.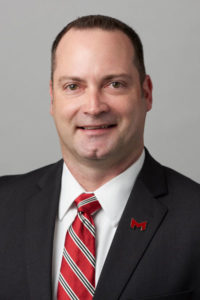 "I'm looking forward to the Washington, DC Leadership Exchange, the Disney Leadership Experience and continuing our strong relationship with The National Association for Campus Activities (NACA). These trips and NACA provide additional experiential learning opportunities for our student leaders and we hope to expand on these opportunities in the future within Student Involvement." These programs also provide opportunity for Maryville student leaders to travel, meet and interact with other student leaders and staff at different institutions, and focus on essential learning outcomes to enhance their leadership development.
Stepping into Michel's new role gives opportunity for more influence and interaction with Maryville students. "I think we need to continue listening to the students. What do students want? We're going to continue to get that student feedback on all fronts for innovation, the CSE space or student organizations," Michel said. "You always want to see that growth."
"I'm really excited to have Ebony Ramsey lead the Student Involvement Office. I've always been excited to work with students as an educator and coach, now I'm further developing and engaging with students on a broader spectrum with my new role as Director of Student Involvement," Peter Michel said.
As Assistant Dean of Student Involvement, Ramsey will oversee the student engagement team, including Program Coordinator Naomi Ishihara and Peter Michel. Ramsey is expected to advise Maryville Student Government and possibly more organizations beginning in the spring.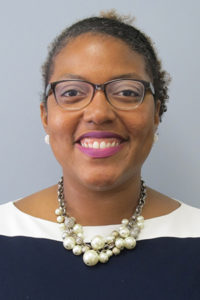 "I want to see how I can enhance what is already on campus," Ramsey said. Ramsey has significant past experience in universities including Prairie View A & M, Florida Southern College and Delaware State University. "I've worked on several homecomings at schools that have done it for years and years. I can utilize some of that expertise to have an even better homecoming next year."
"I want to get to know campus, the programs and the culture of Maryville. I'm really a people person, I want to come in and get to know as much as possible," Ramsey said. "If anyone sees me around, stop and say hello!"
CONNECT, along with help from Student Involvement, put on Maryville's annual Family Weekend the weekend of Oct. 19-21. Families participated in stuffing saint bernards, going on excursions around Saint Louis including the City Museum and the St. Louis Arch. The new staff worked together with the student organization to create a successful weekend for families to visit campus, their students and to experience a portion of Saint Louis together.