---
Maryville is a common place that students spend their free time on the weekends after a long week of classes. On the weekends, Maryville offers concerts, sports games and other events on campus. While being on campus can be a good time, it's some students tend to take a break and go home for the weekend.
Lauren Hellebusch, a junior nursing and psychology major, likes to spend her weekends at home often. Although she lives on campus, she enjoys the company of her family.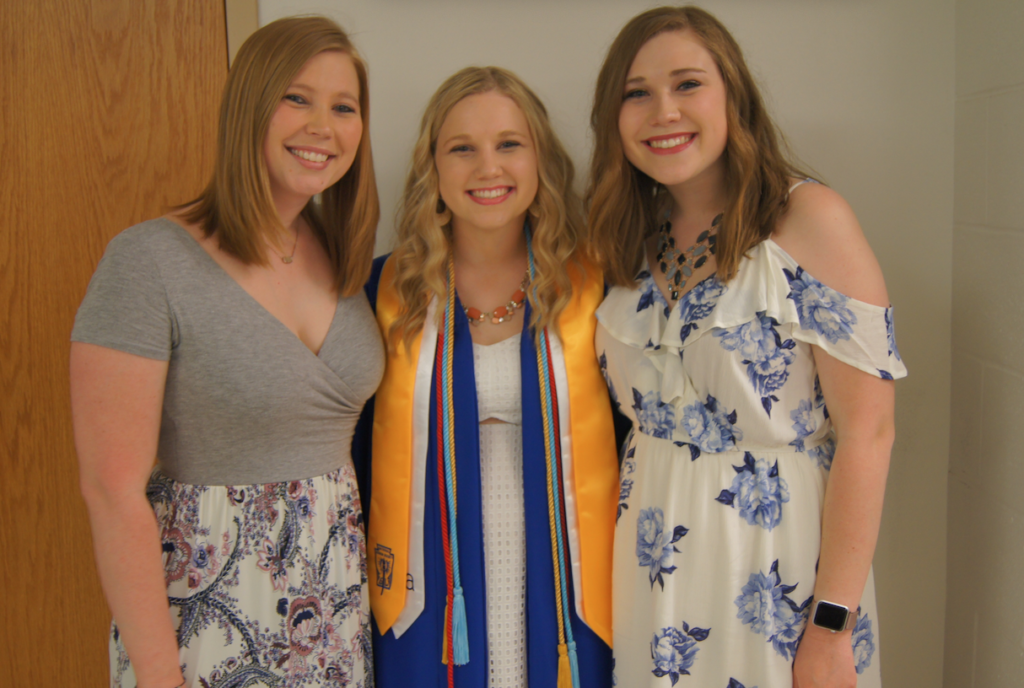 Home for Hellebusch is in Marthasville, MO. with her dad, mom, brother and sister. Marthasville is about an hour away from Maryville, and is a small town just outside of Washington, MO off of highway 64.
"Between being at school and being at home there are a lot of pros and cons to each. When I go home I feel like I can just relax and wind down. Plus, being at home I am able to really focus on homework while being around my parents and siblings," said Hellebusch, "When I'm at school, I like to be with my friends and roommates and it gives me time to relax when I'm with them too. Mostly, I get a lot of my homework done at school with study groups so that's a really big plus. A con to being at home is that since I do have a lot of people back at home it can be kind of distracting. A con to being at school is that there are way more distractions, especially with different events happening too."
When she doesn't have family events going on, Hellebusch said that her family likes to go to dinner, but when they don't go to dinner she said her mom loves to cook for everyone. Hellebusch loves the atmosphere of being in her own home and doing whatever she wants whenever she wants.
"I also have a job as a waitress that requires me to come home pretty often too. I work in the local restaurant called Treloar Bar and Grill and I typically work in the afternoon into the late evening. I love working there because it's such a small town and there are a lot of familiar faces that come in every time I work," said Hellebusch.
To Hellebusch, family is a top priority in her life that she will always make time for. Hellebusch's family serves as a strong support system for her, and without them, she feels that she'd be lost.
"I will never stop coming home for any reason whatsoever. I love my family so much and I wouldn't be where I am in school or life without them. They help me every day over obstacles and they are all an outstanding support system. I wouldn't have any other way," said Hellebusch.