---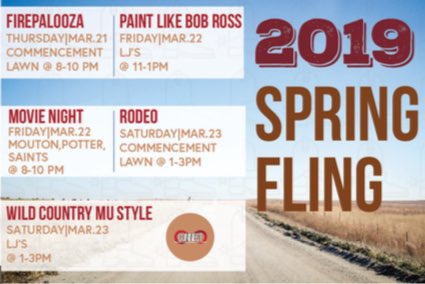 Spring break has come to a close meaning that students are headed back to classes and back to papers and projects. However, there is still a chance to continue the fun of break this upcoming weekend with CONNECT's annual Spring Fling.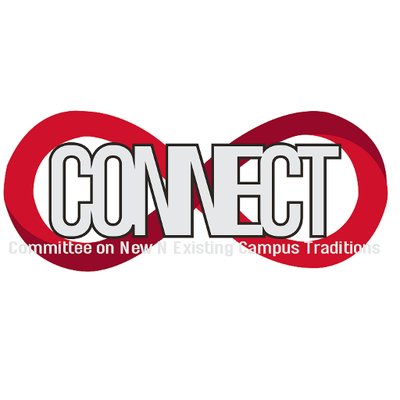 Spring fling, going from Thursday, March 21 to Saturday, March 23, is a way to welcome students back to campus after break while also having fun with many events that will be going on throughout the weekend.
This year, the theme for the whole event this year is western, so the events are planned to revolve around that theme. Starting Thursday night, at 8 p.m., a fire performing group called Hidden Flame will kick everything thing off on the commencement lawn for fire palooza.
Then on Friday, the day starts off in Lj's at 11 a.m. with painting with Bob Ross with event goers following along to a Bob Ross painting tutorial. That night, there will different western movies playing at the various residents halls starting at 8 p.m..
Saturday starts off with a Rodeo with a mechanical bull and various carnival games on the commencement lawn from 1-3 p.m. Finally, the big finale of the weekend will be having the Donius University Center being turned into an area for line dancing to bring back Wild Country, a line dancing bar that students would go to for their college nights on Wednesdays, going from 8 p.m. until midnight.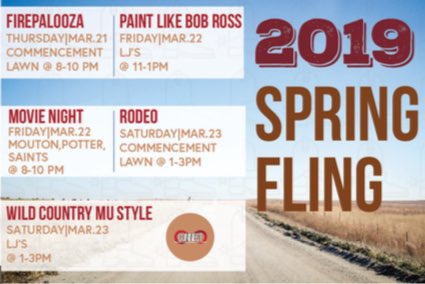 Elisa Swanson is the event coordinator from CONNECT who is in charge of the event over the weekend and helped organize all of the events for the students.
Swanson said, "Planning spring fling has been an absolute blast! It's been something that's been in the works since I took on the position [of event coordinator] for CONNECT last spring. I love event planning and my favorite part is working with the people I work with to put on events that I get to see people enjoy."
Spring fling contains many events throughout the weekend as seen above. "The nice thing about spring fling is that have a nice variety of events… some with creativity, some with athleticism, some are just chill times," Swanson said. With spring fling coming up this weekend, Swanson believes that students should take advantage of this free time before academic struggles such as finals start to come up and leave people stressed.
While Swanson is the one who is in charge of the event she is not the only person who has contributed to the making of spring fling. She said, "There are so many people in the executive board and in the general board that have put work and ideas into the event… My committee has been so supportive and I am ready to see these events really succeed."
The members of the spring fling committee and CONNECT have to help keep all of the events running smoothly, they are still able to enjoy the event just like every other student who is coming to have some fun.
Swanson said, "I'm especially looking forward to Saturday. One of my committee members has been putting together volunteers to get pied in the face at the rodeo… I'm excited to learn to line dance. I don't know how to and I've been trying to learn but I'm ready to just to the dance floor with some real pros."