---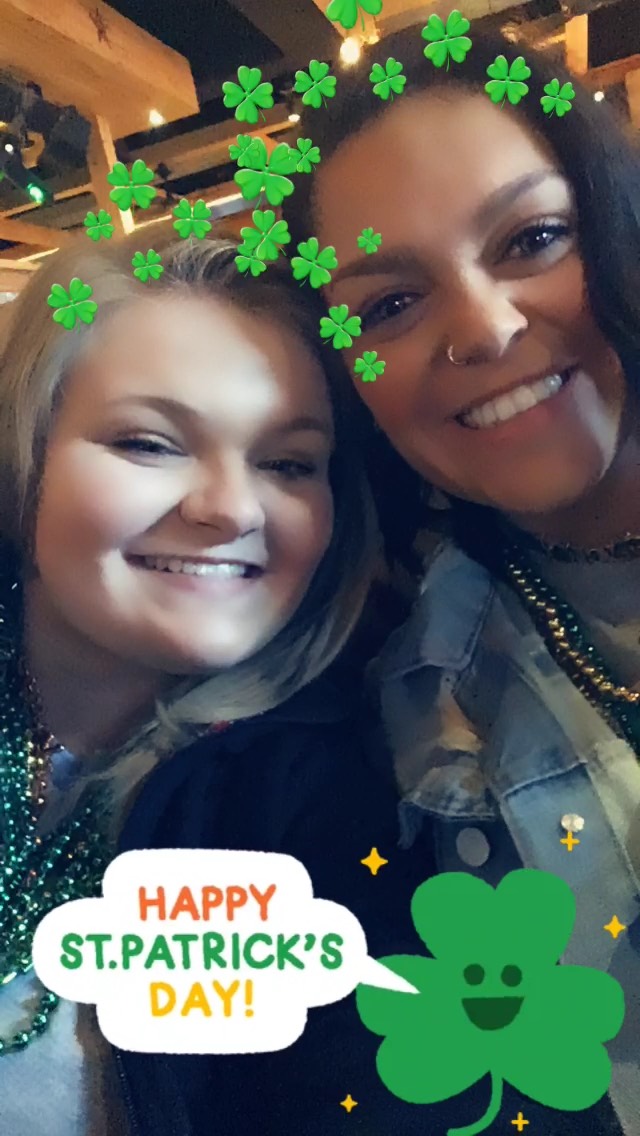 Every year, the world gets a little bit greener on St. Patrick's Day. This year, people celebrated its 50th anniversary with festivals, shamrocks, leprechauns and more. Although most love to celebrate the day, not many people know the true meaning of the holiday.
St. Patrick's Day is celebrated for a man named Saint Patrick, who was a patron of Ireland and was taken in as a slave to work for raiders. Soon after he escaped, he became a missionary like his father and grandfather. Legend has is that there are no snakes in Ireland anymore because Saint Patrick rid them.
Everybody has different traditions for the holiday, and Maryville students are included. Kristen Sparks, a junior psychology major, is one of the people who attended the festivities, Saturday March 16. "This year was the first year we were able to go out. With soccer and and school, there wasn't a lot for me to do in the past years." Sparks said, "Typically we would just go to a restaurant or something fun like that, but this year was a lot different. I got to experience the whole St. Louis crowd. I really liked seeing all the different things that were being offered in the city with this holiday."
Veronica Steibel, a fifth year Occupational Therapy major joined the downtown party too. " I've gone a few years and I love the environment. It kind of reminds me of Mardi Gras, but I think St. Patrick's Day is a lot more fun." Steibel said, "There are more things to do that go along with the holiday which shows a lot about our city. I love to go and see what it's going to be like and see if its the same way as it was the year before. I went to the bar in the evening on Saturday in the Grove called, Attitudes. Which is a drag show bar and I thought that was a fun way to wrap up a great day. My family and I don't have any traditions but we all love to celebrate the day."
According to Time and Date, there are many food traditions that people practice for St. Patrick's day:
Irish brown bread.
Corned beef and cabbage.
Beef and Guinness pie.
Irish cream chocolate mousse cake.
Irish coffee.
Irish potato champ, also known as poundies, cally or pandy.
Irish stew.
Irish potato soup.
St. Patrick's day is full of traditions, parades and time spent with family and friends. We have been celebrating it for 50 years, and there is probably no chance in it stopping.
Share with us how you celebrated St. Patrick's Day on our Instagram and Twitter!