---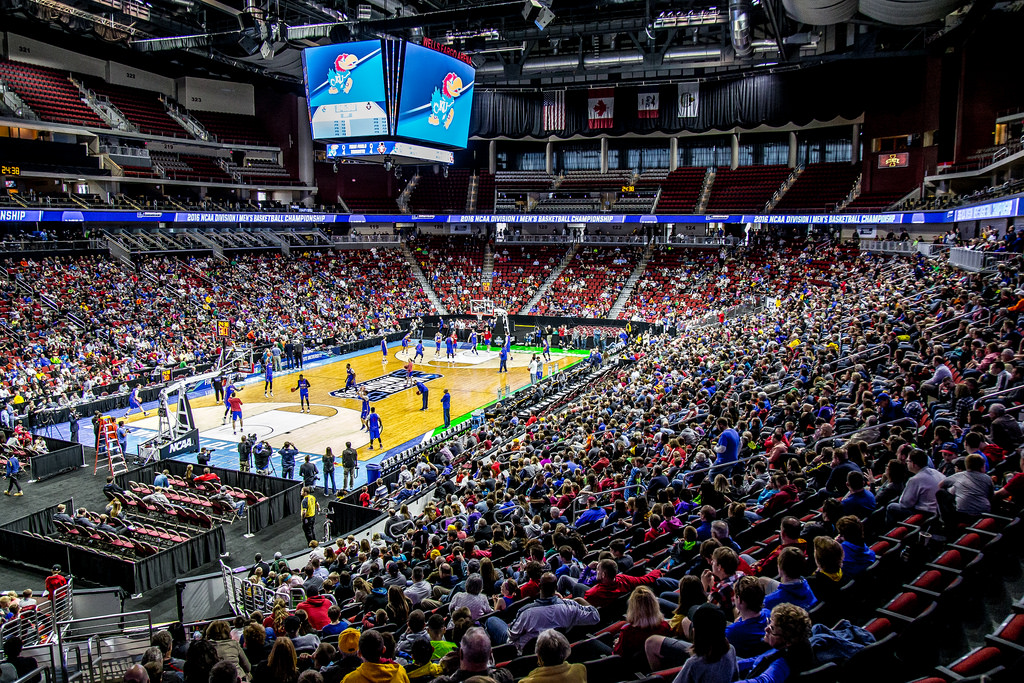 March Madness Guide:
Isn't it embarrassing in March when everyone starts to talk about college basketball and you have no idea what is going on? Filling out a bracket during March Madness can be intimidating, especially for those who are not familiar with college basketball. The good thing is there is no such thing as a stupid pick.
Although experts, devout fans and former Division 1 players, like myself, claim to have all the answers, we truly have no idea what we're talking about. When filling out your bracket it is important to understand that luck, not skill, is your greatest ally. This guide is meant to give you an inside look at some of the teams and players that will be competing in the tournament and give suggestions for filling out a successful bracket.
Some people pick the winning teams based on statistics, while others focus on different details, such as mascots, school colors or who has the warmer weather. However you decide to fill out your bracket, remember to have fun because you never know what will happen in March.
The Favorites?
The four top seeds are: Villanova, Kansas, Gonzaga and North Carolina
Villanova won the whole tournament last year and comes in this year as one of the clear favorites. They recently beat Creighton by 14 to win the Big East Tournament and are prime to make another run this year.
Kansas has two positives that make them dangerous every year. First, Bill Self is one of the best coaches in all of basketball. Second, they are loaded with talent. Unlike other top teams, guards Frank Mason III and Devonte Graham who are both upperclassmen lead Kansas. Age and experience are incredibly valuable this time of year.
Gonzaga is by far the most vulnerable 1 seed in this year's tournament. The Bulldog's have incredible talent, but they've played one of the easiest schedules. The West Coast Conference, which Gonzaga dominates, is not considered a strong conference.
North Carolina is back to avenge last year's loss to Villanova in one of the greatest finals in NCAA basketball history. It is no surprise that this basketball powerhouse is one of the favorites to win it all. This year's team is led by guard Joel Berry II and is poised to make another deep run in the tournament.
Who Else?
Teams that are not 1 seeds but can still win the tournament: Duke, Arizona, Kentucky and UCLA.
Duke is one of the favorites to win it all despite being a 2 seed in this year's bracket. The Blue Devils are one of the hottest teams in America after winning four games in four days to be crowned champions of the ACC. Legendary coach, Mike Krzyzewski, is looking for his sixth championship and thirteenth appearance in the Final Four.
Arizona is primed to make a deep run this year. They recently beat Oregon to be crowned Pac-12 champions and are looking to use that momentum to win a National Championship.
Kentucky may have the most talent of anyone in the tournament. The problem with Kentucky is that the majority of their key players are freshmen. You never know what to expect from freshmen in March Madness. This is a team that could lose early or get hot and ride that to a Final Four and possible Championship.
UCLA is one of the hardest teams to figure out. They are clearly one of the best offensive teams in all of college basketball, but will that be enough to win it all? UCLA is extremely talented and one of the most-exciting teams in the country to watch. Young and flashy, time will tell if this team has what it takes to go all the way.
Giant Killers?
Underdogs who have a chance to knock off top seeds: Vermont, Nevada and New Mexico State.
Vermont is a 13 seed and has a realistic chance of beating Purdue in the first round. Vermont has won 21 straight games and is the hottest team in the country. This is a smart and scrappy team who will give Purdue all it can handle. Ultimately, I think Purdue has too much size, but this will be a very competitive first-round game.
Nevada has a ton of talent and could cause a problem for Big 12 champion, Iowa State. Nevada has the rare ability to play both inside and outside and will not be afraid of Iowa State. I think Nevada will be able to pull off the upset.
New Mexico State is a very dangerous team. If Baylor is not ready, I think New Mexico State has a really good chance to win. Baylor is a great team, but I think their lack of shooting will hurt them, especially this time of year.
All photos from Wikimedia Commons