🦃 Dinner and a Movie Episode 3 | Thanksgiving Edition 🥧- Pumpkin Pie Twists + Favorite Fall Movies *FAIL*
---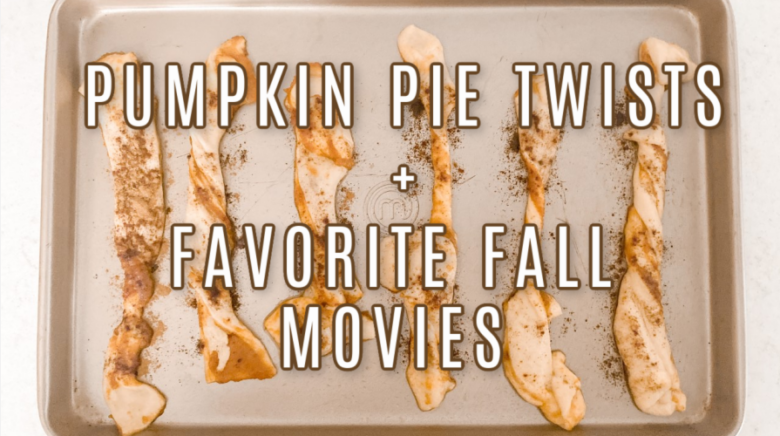 On the third episode of this "chat-and-cook-with-us" podcast, twins Taylor and Hailey embrace the fall season with a Thanksgiving-themed treat and discuss their favorite movies to watch during the fall time.
Recipe:
Ingredients 🧈:
(1) tube of refrigerated crescent roll dough
(1/2) cup pumpkin puree
(1/4) cup brown sugar
(1) tablespoon maple syrup
(1) teaspoon pumpkin spice
(2) tablespoons melted butter
(1) tablespoon sugar
(1/2) teaspoon cinnamon
Whipped cream for dipping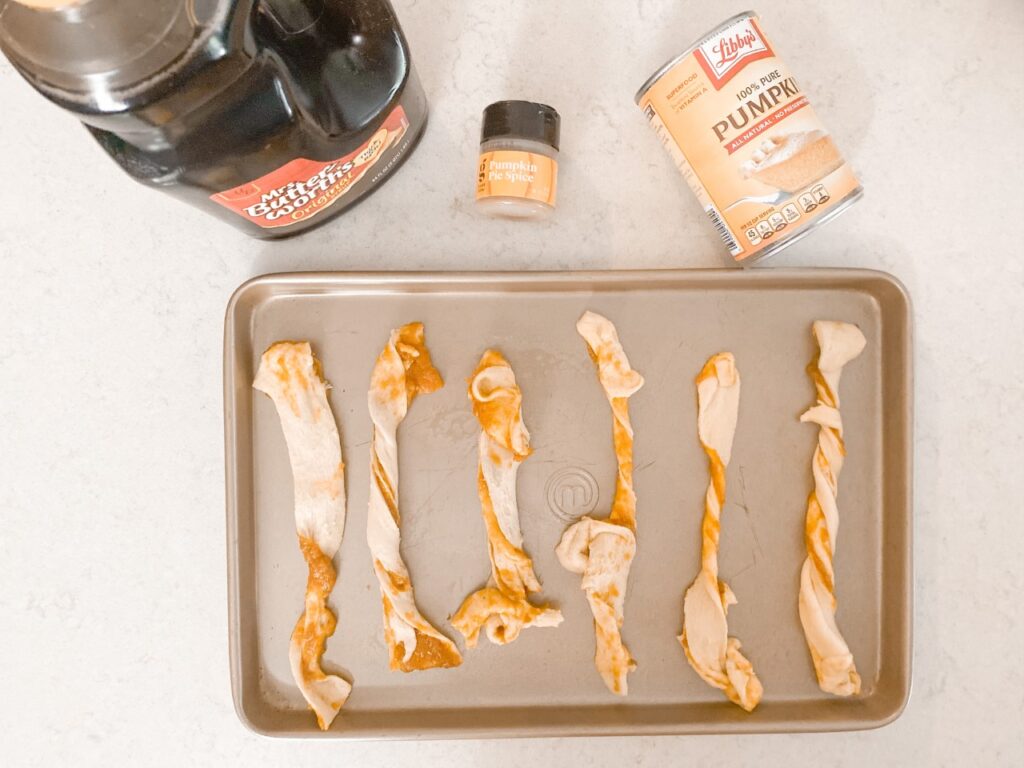 Instructions 📝:
Preheat the oven to 375F. Line a baking sheet with parchment paper.
In a small bowl, mix together the pumpkin puree, brown sugar, maple syrup, and pumpkin spice.
Unroll crescent dough on a cutting board. Cut the dough in half so you have two identical rectangles and lay them beside each other.
Evenly spread the pumpkin mixture over one of the rectangles of dough.
Place the second rectangle of dough on top of the first rectangle of dough (so the pumpkin mixture is sandwiched between them). Make sure you line up all the edges.
Use a pizza cutter to cut the dough into strips approximately 3/4 inch wide.
Transfer the strips to the parchment-lined baking sheet.
Twist each strip by picking up one end and twisting it twice, then picking up the other end and twisting it another two or three times.
Brush melted butter generously over each twist.
Mix together the sugar and cinnamon then sprinkle evenly over each twist.
Bake at 375F for 8-11 minutes until golden brown.
Recipe courtesy of One Little Project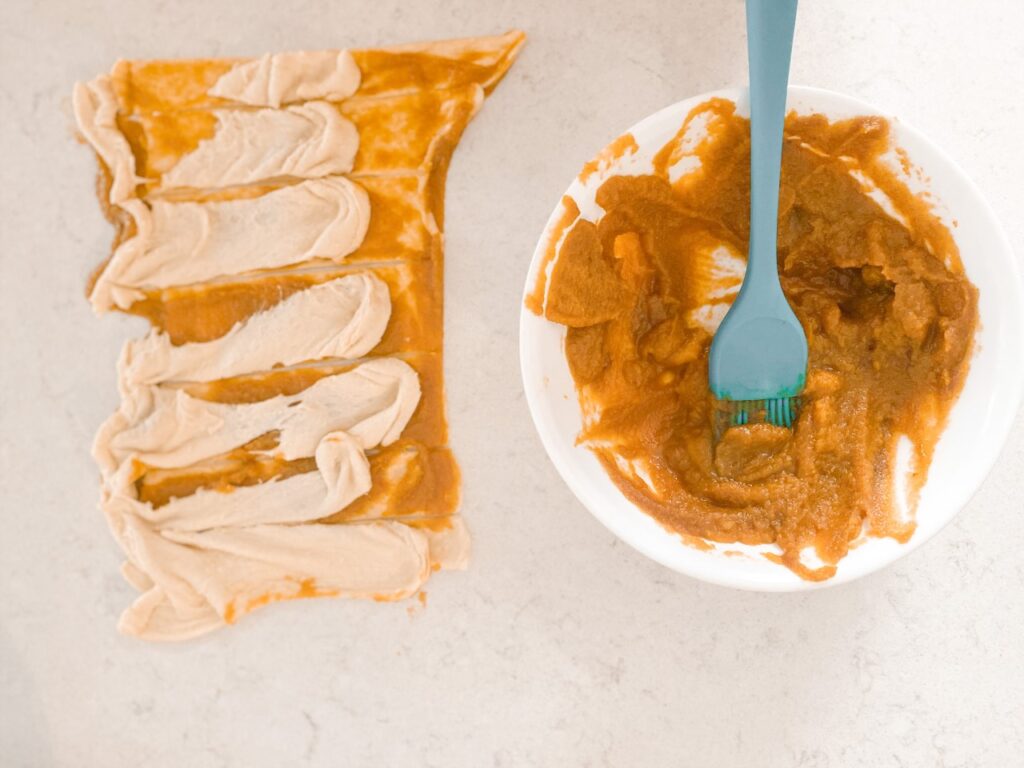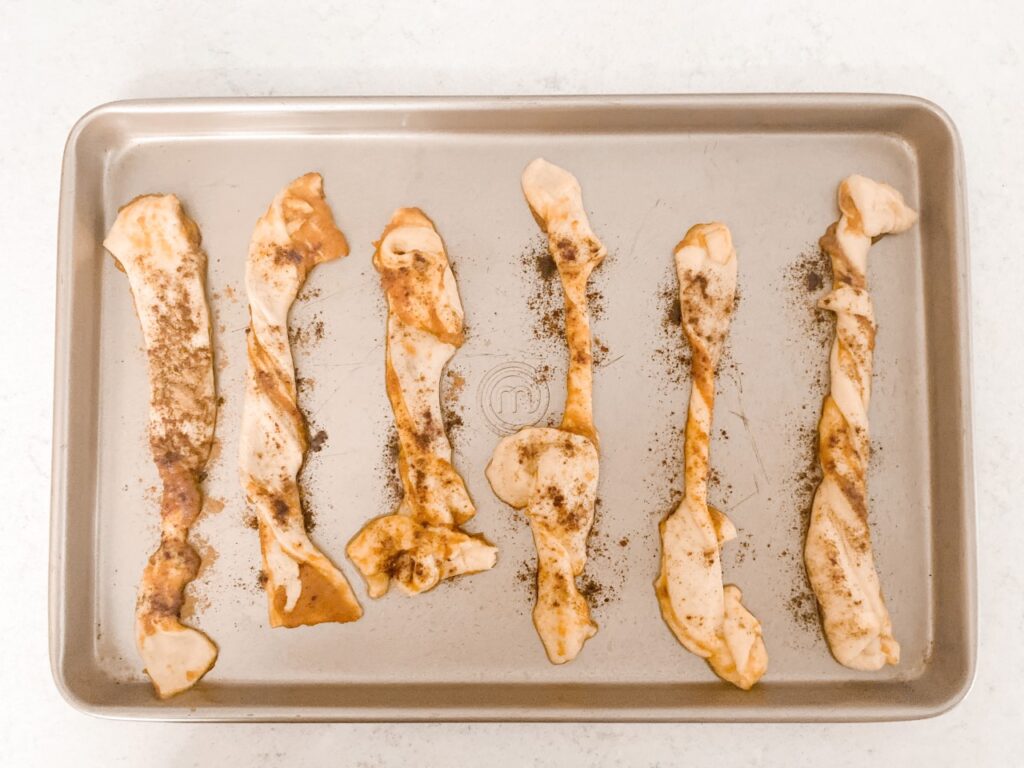 Mentioned Links:
Favorite Fall Movies List: