---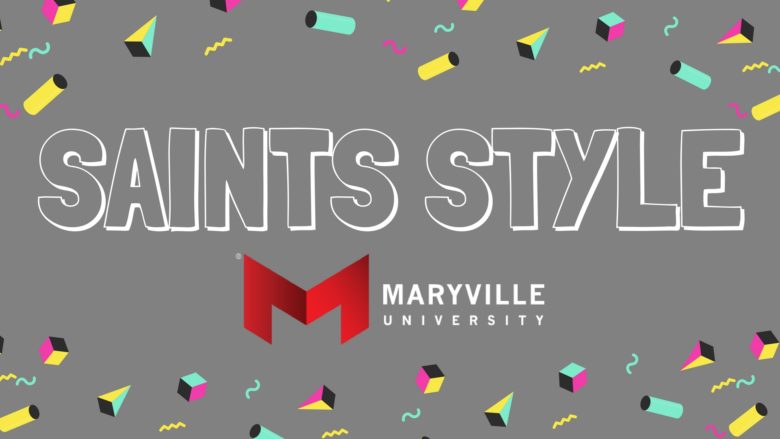 Saints Style is the weekly roundup of stylish Maryville students walking around campus, hanging out in student centered-spaces and waiting for classes in academic halls. If a Maryville student is dressed uniquely well, in business casual or in a trendy style, this is where one will find them.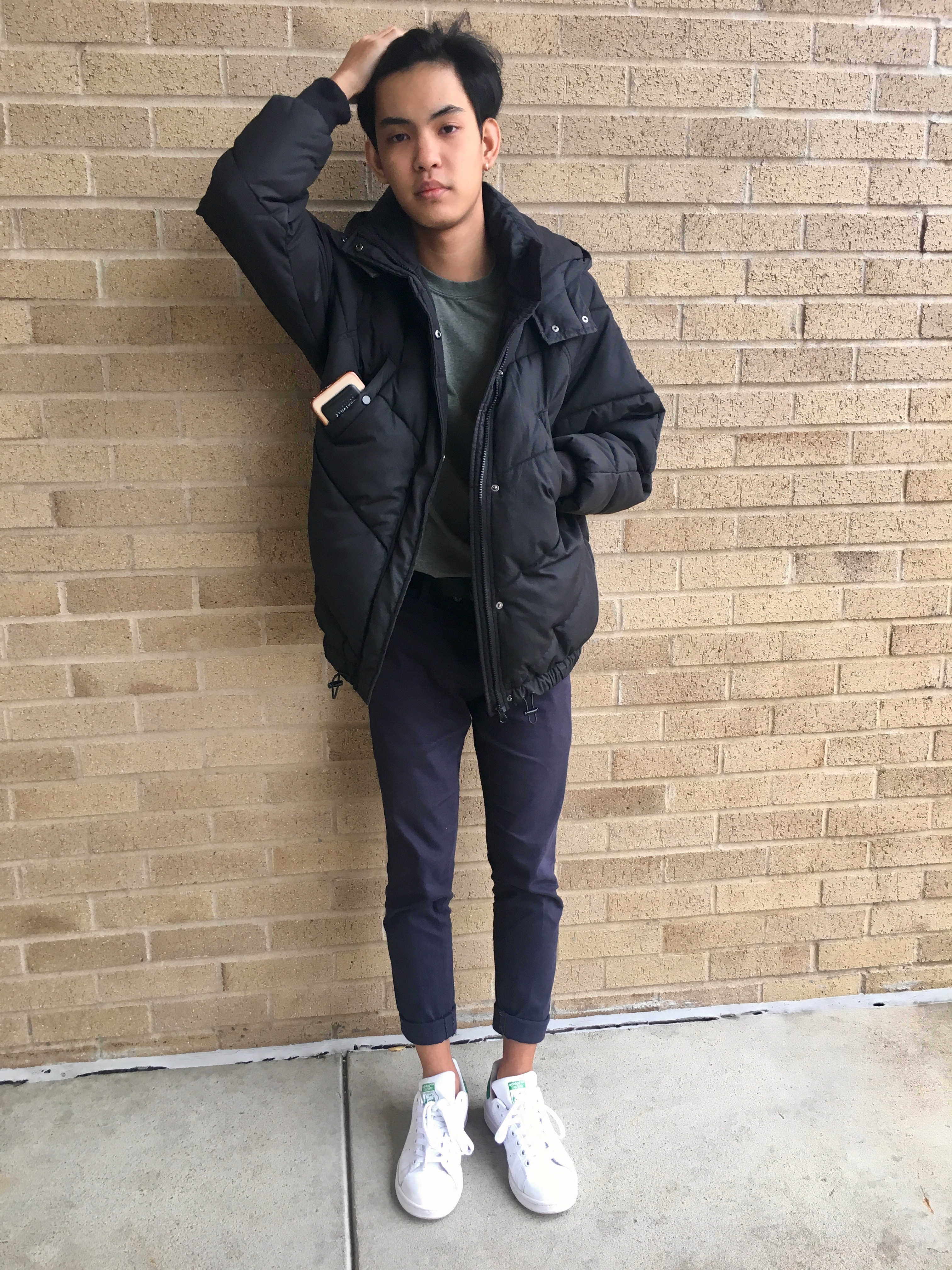 Who: First Khunchan, freshman psychology major
What: A black bubble coat and Adidas Stan Smith shoes
When: March 5, 2018
Why: It is extremely difficult to pick out outfits for St. Louis weather. However, Khunchan shows that wearing a bubble coat over any casual outfit can prevent from being cold outside.
Who: Greg Moore, Junior Accounting major
What: A Levi stonewash jacket and Yeezy Boost 350
When: March 5, 2018
Why: Any sighting of the Yeezy Boost deserves a picture. However, the black do-rag to complement the entire outfit should not go unnoticed.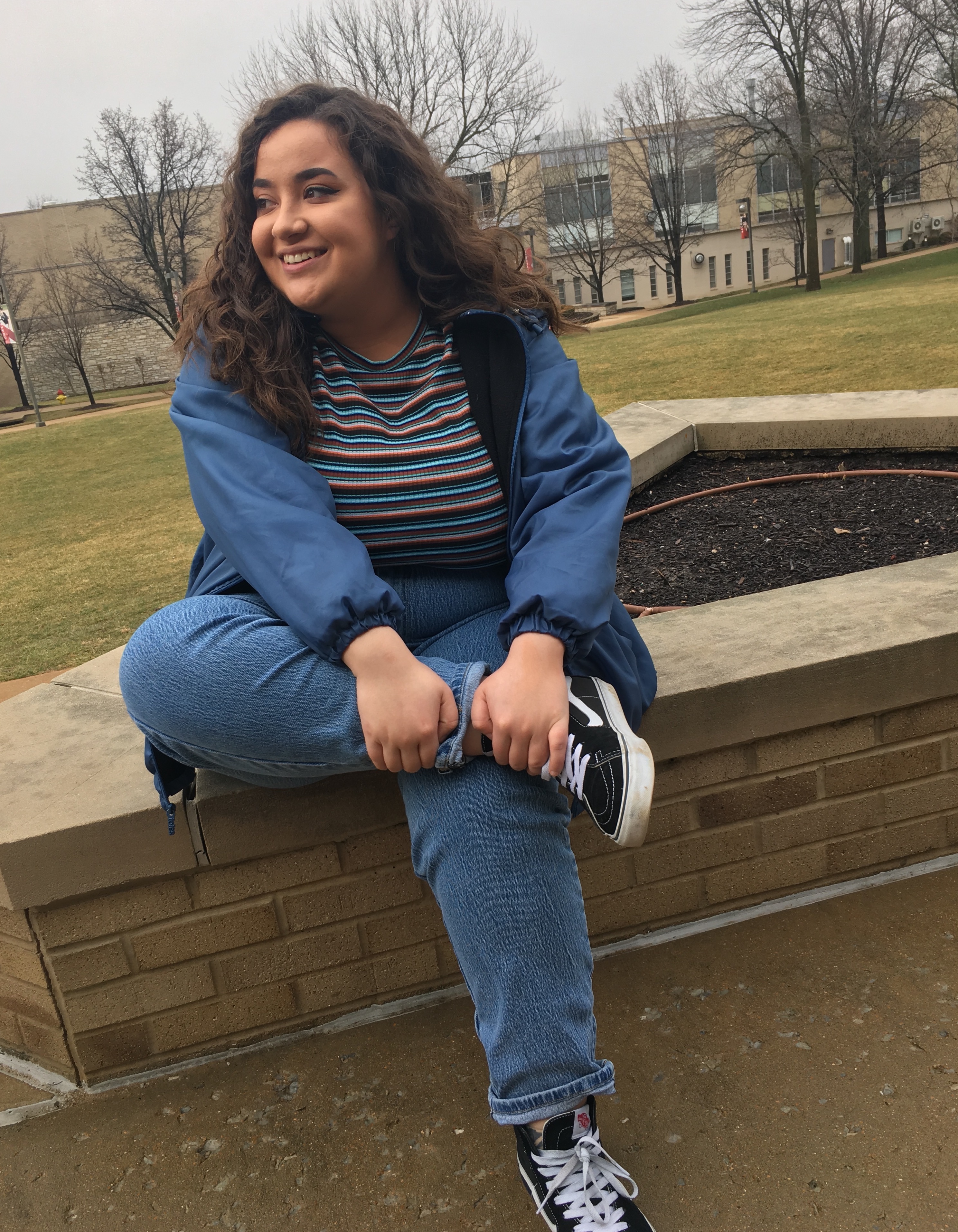 Who: Courtney Pope, Sophomore Nursing major
What: A windbreaker jacket, multicolored t-shirt, mom jeans and Sk8-Hi Vans
When: March 6, 2018
Why: Pope's ability to wear shades of a blue as an outfit is remarkable. Want to get into trendy 1980s fashion? Use this outfit as inspiration.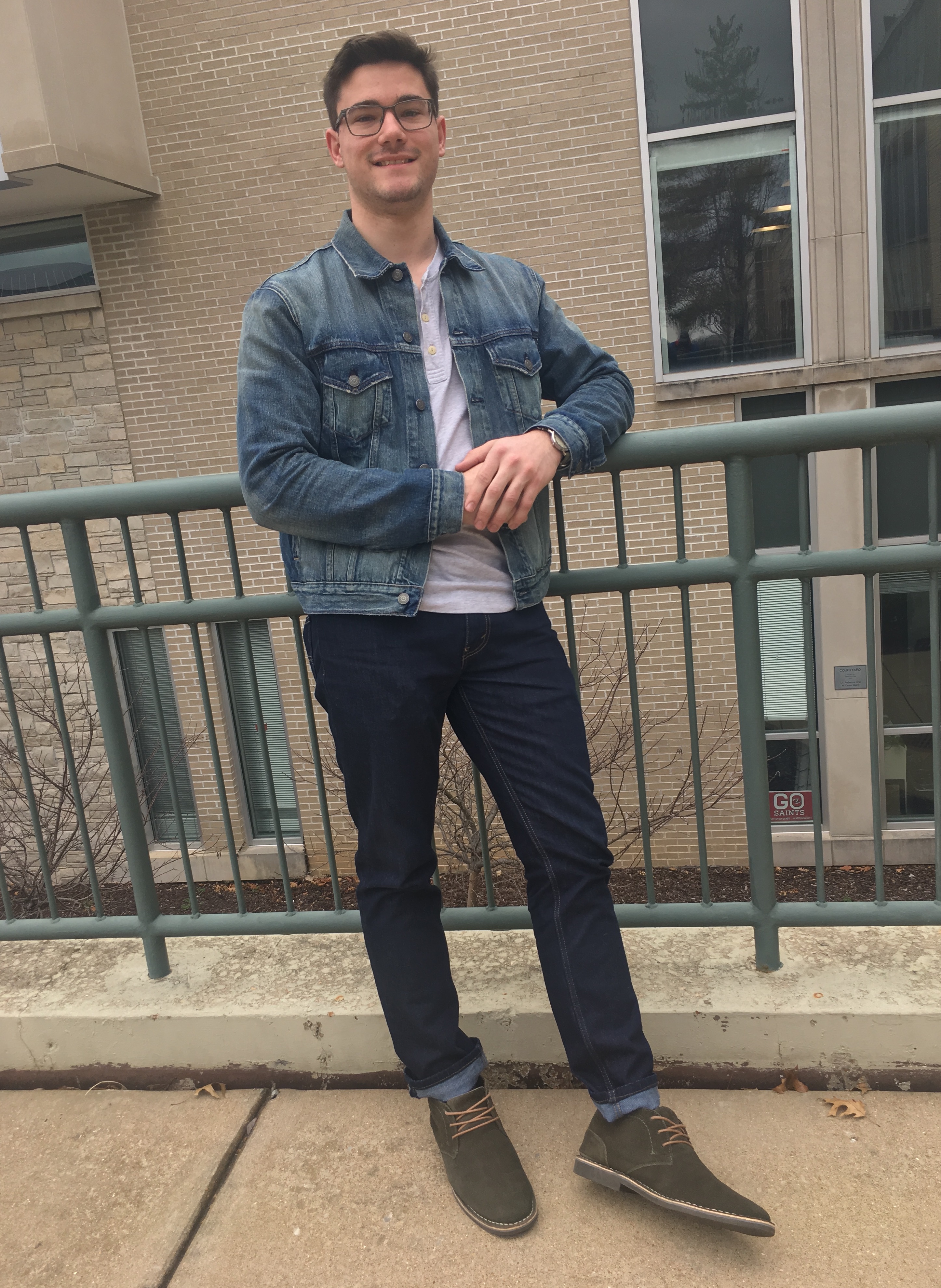 Who: Richard Forth, Sophomore Financial Services Major
What: A Levi denim jacket, Levi jeans and olive green Oxford boots
When: March 9, 2018
Why: Levi seems to have a Maryville brand ambassador in Forth. Pro-Tip: To show of shoes, just cuff the bottom of the pant legs.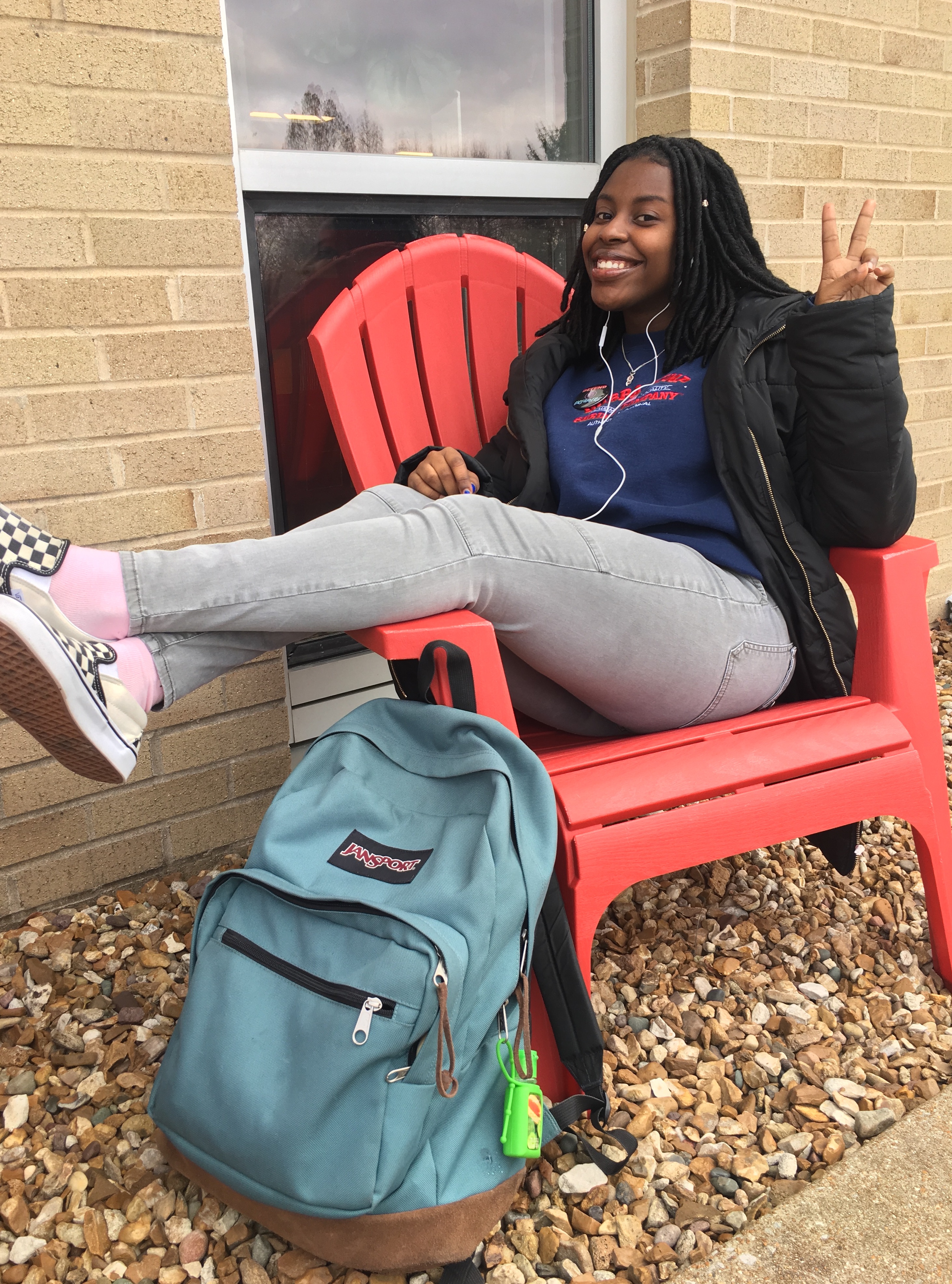 Who: Nya Dorsey, Sophomore Communication Major
What: A Bumba Gump Shrimp & Co. sweater and Vans Classic Slip-On
When: March 8, 2018
Why: It will take a couple of thrift shops to find the exclusive sweater, however, the pink socks and slip-on Vans are an amazing combination.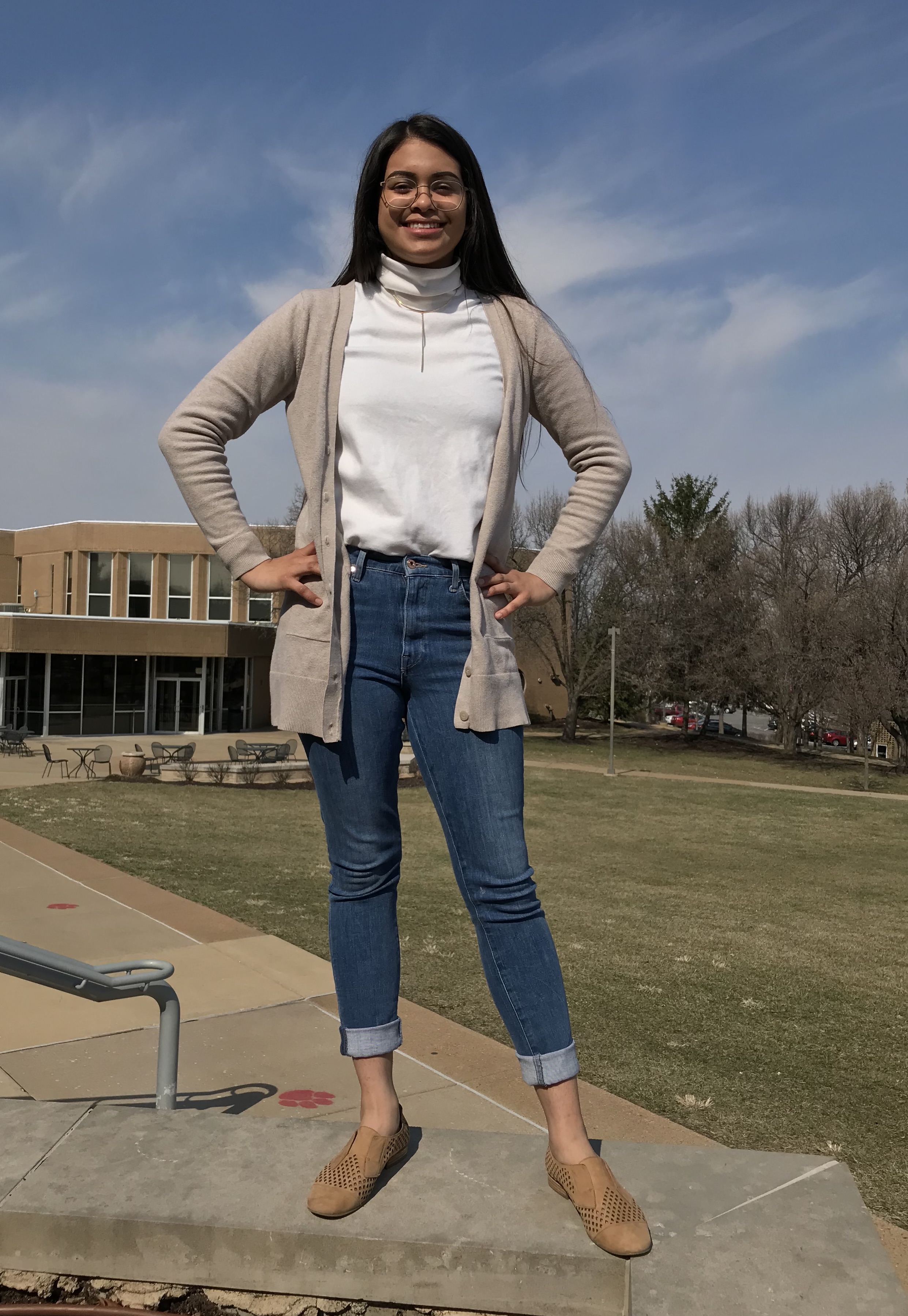 Who: Marilyn Vazquez, Sophomore Biochemistry Major
What: A beige cardigan, white turtleneck and H&M necklace
When: March 7, 2018
Why: Vazquez celebrated her birthday in style by combining the casual outfit with flair. Looking for a casual outfit? Use this outfit for help.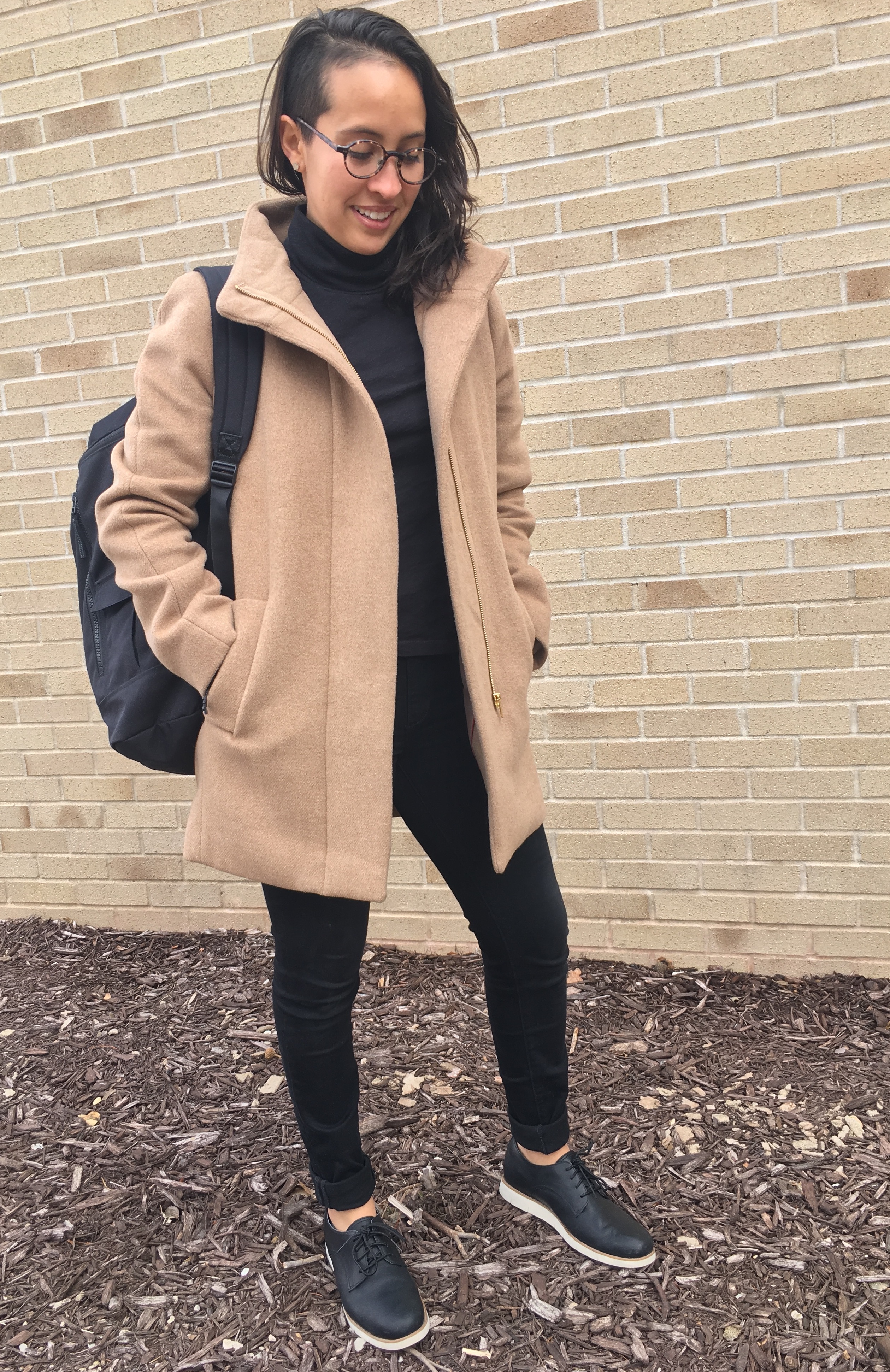 Who: Andrea Fandino, Senior Communication Major
What: A J. Crew coat, black turtleneck and black Timberland Oxford shoes
When: March 7, 2018
Why: Looking for a business casual outfit in 2018? This outfit is the best example. Also, one may never go wrong with a wool coat.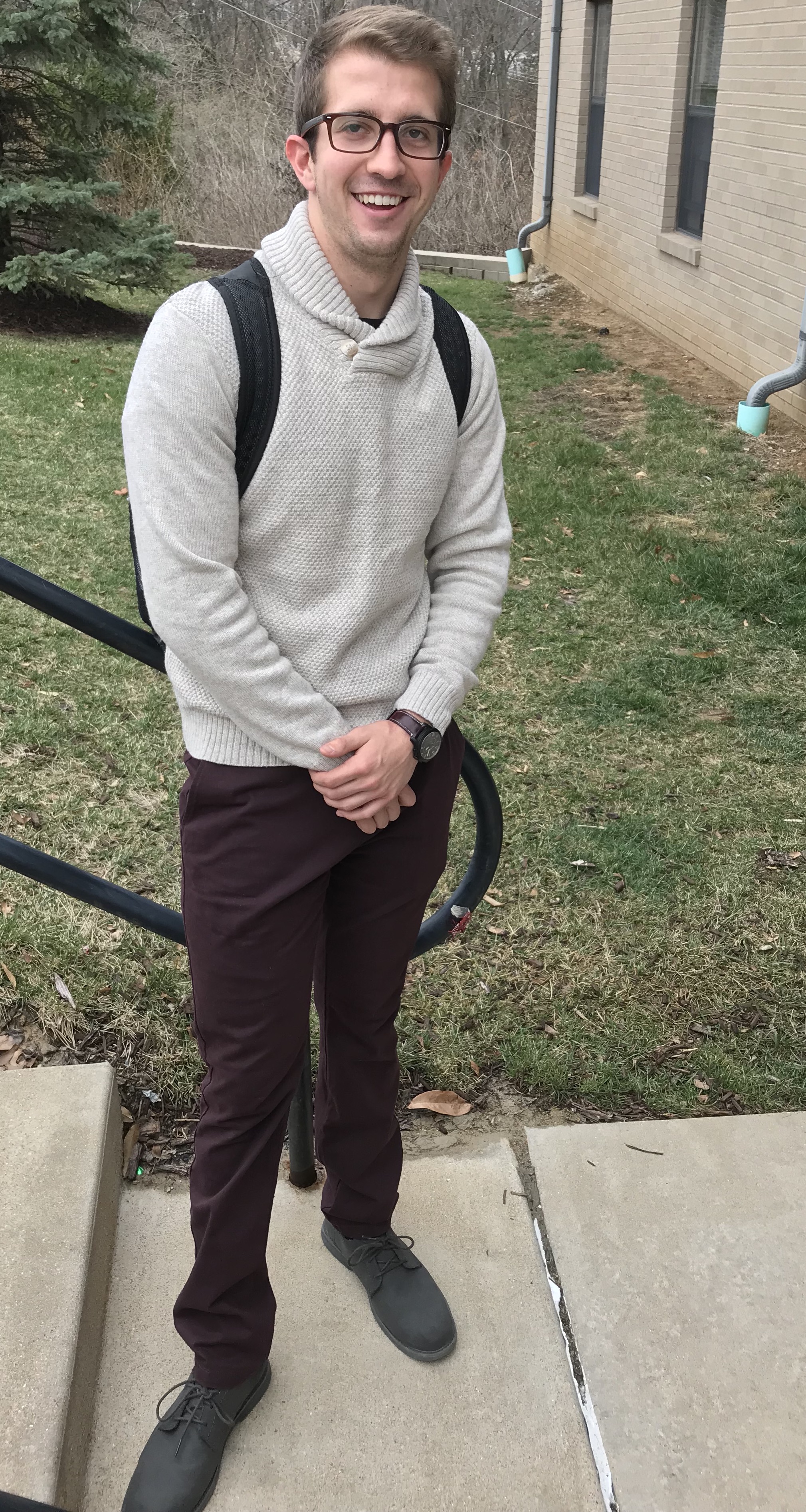 Who: Sam Gardinier, Senior Sports Business Major
What: A shawl collar sweater and burgundy khakis
When: March 9, 2018
Why: The modern day khaki is colorful so the burgundy khakis are a great touch.  In addition, Gardinier watch strap matches his pants, amazing.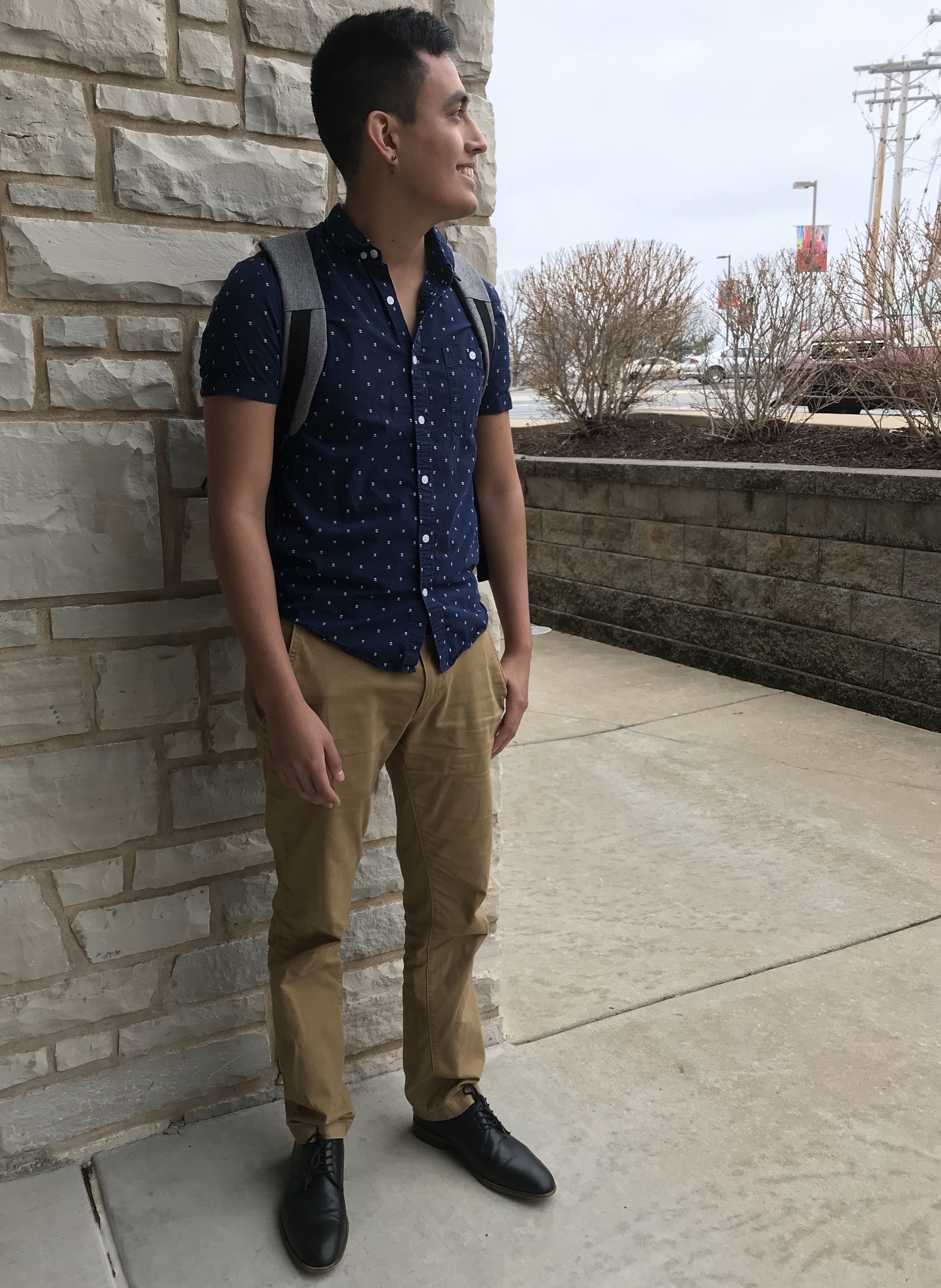 Who: Ulices Zuniga, Junior Criminal Justice Major
What: A short-sleeved button-up and black dress shoes
When: March 7, 2018
Why: Entering into the Spring season, short-sleeved button-ups will start to show again. Zuniga's button down is adding his own style to the traditionally styled shirt.