---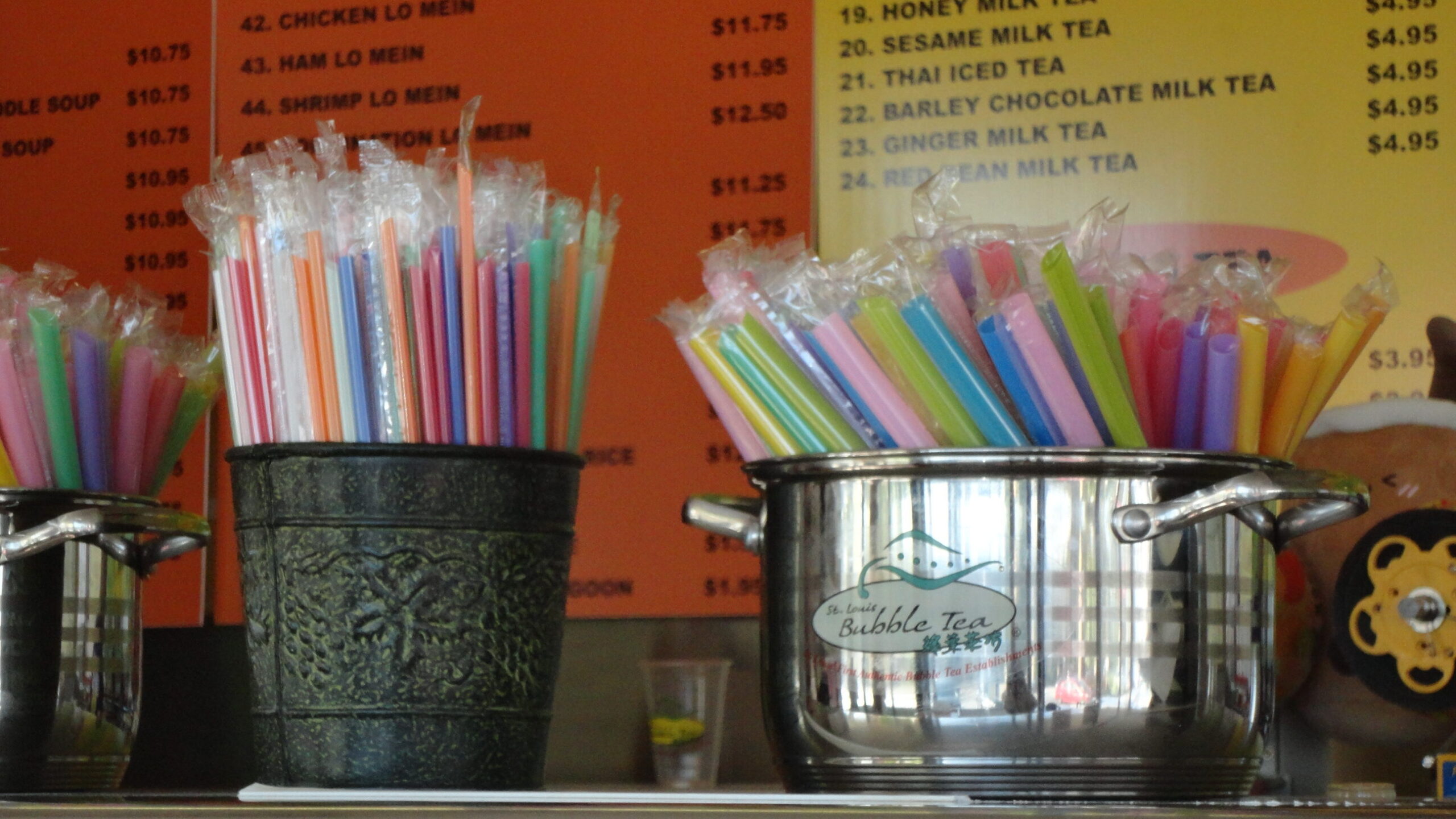 When it comes to beverages, Mackenzie Heine's go-to drinks are anything but regular. Heine, a fourth-year student at Maryville University, is a regular at St. Louis Bubble Tea, a unique beverage joint located just 8 minutes from campus.
At 12865 Olive Blvd., you can find the very first authentic bubble tea shop in St. Louis. The menu has a variety of drinks that can be completely personalized. Heine says whether you choose a, "tea, snow, or slush" at St. Louis Bubble Tea, "they have something for everyone."
Heine is a frequent visitor to St. Louis Bubble Tea. Her regular order is a "taro coconut snow with tapioca boba."

Boba, pictured above, is an "accessory" for your drink. Boba comes popping or chewy, and comes in different flavors. Drinks can be ordered with or without boba.
Heine says she will keep coming back because the staff is "very personable with their customers." She says they even have memorized her order and know what to make her when she comes in.
Luckily for the community, St. Louis Bubble Tea not only carries drinks. They have a menu complete with items from crab ran-goons to chicken fried rice.
I had to find out for myself what all the hype was about for bubble tea. During my visit to St. Louis Bubble Tea, I ordered a strawberry slush with strawberry popping boba. At first, it was hard to come to a decision on what to get, but I'll definitely be back to try more flavors and combinations. The strawberry slush is a frozen, refreshing and fruity choice from the menu that I would definitely order again.
Being less than 10 minutes from Maryville's campus, it can be an after class pick-me-up or a stop on the way to class for our commuters. When you walk into St. Louis Bubble Tea, you're not only getting a drink, but an experience. If you're looking for something other than your daily coffee, consider adding St. Louis Bubble Tea to your list of things to try.

You can find more information on St. Louis Bubble Tea Instagram… https://www.instagram.com/stl_bubbletea/