---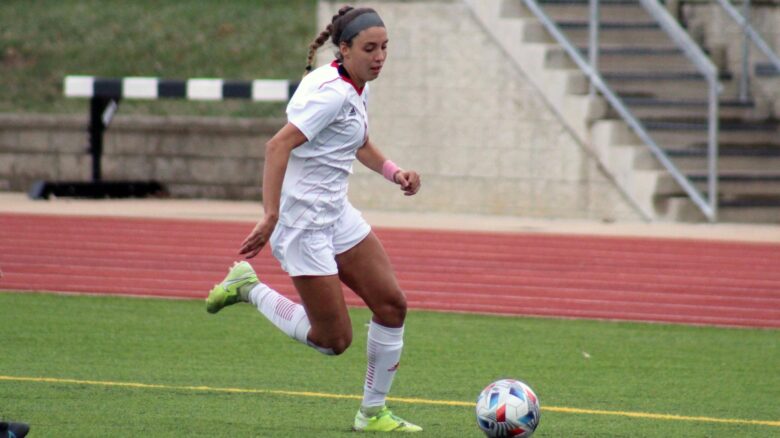 Halle Ezell is a Sophomore at Maryville University. Before Maryville, Ezell Played for the Oakville High School in St. Louis, Missouri. During her senior year at Oakville High School, Ezell had scored two goals and four assists for the Tigers.
Ezell says that she enjoys playing here at Maryville.
She said, "my favorite part about being a college athlete is making a group of friends when you start your college career but also keep being in shape to be able to perform the best on the field."
Ezell talks about how it can be challenging to be involved with athletics and balance it with your social life and school. Being a regular student seems easy compared to what it is like to be a student-athlete. There is a lot more responsibility, and the challenge that your body goes through mentally and physically is much more than just an average student.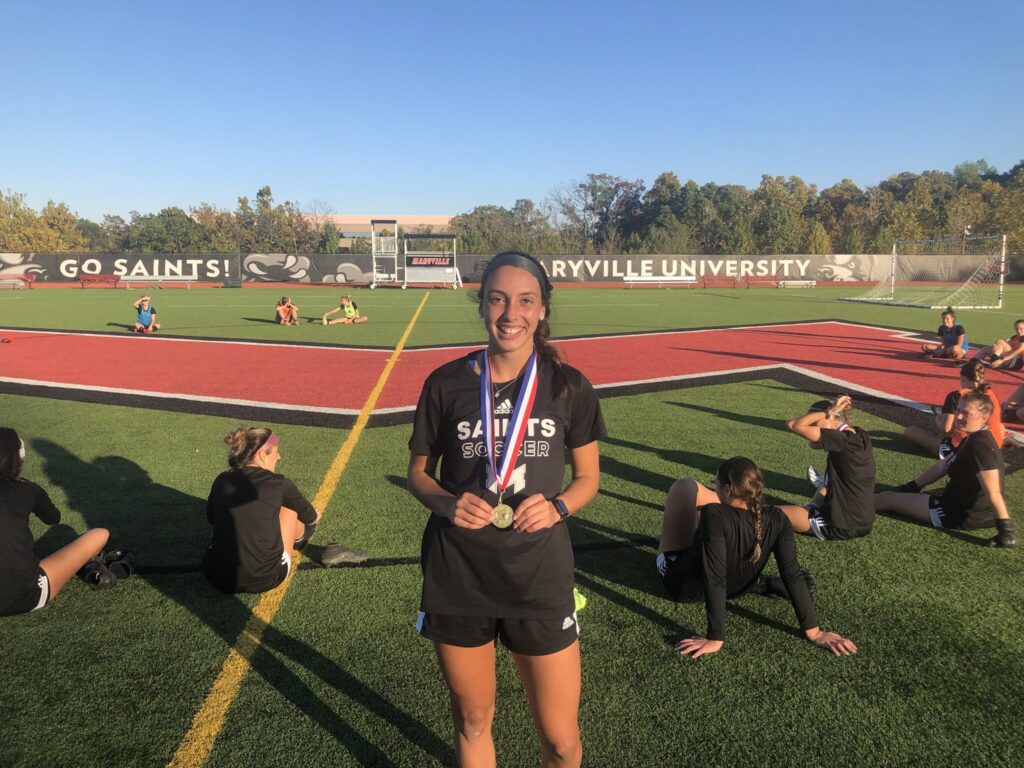 Ezell also talks about how she looks up to her friend Rachel Martin as a mentor. She said, "I try to play as she does. We play the same position, and she does her best to help me better understand our position and how I can improve."
She says the importance of having someone to look up to is beneficial. It is also essential to have excellent morale overall between teammates. Ezell said, "It is essential to have good team chemistry among the players because it helps the team play better, increasing the communication on the field."
Ezell gave some advice to young girls seeking an opportunity to play soccer at a college level; she said, "I think they should know that it's not a joke and there is a lot of work involved. It can sometimes be hard to balance things, but it will be worth it."
Lastly, Ezell says that she will not be continuing to play soccer. She mentions that she will miss her teammates and the atmosphere of college soccer.