---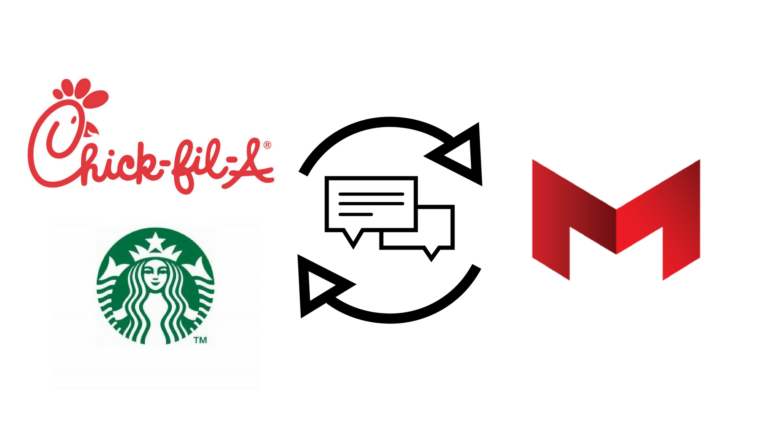 Big changes are happening on campus, and Pawprint had a chance to interview with Ronell Barnes, student experience manager, to discuss the upcoming food service updates.
Austin Davis: Students are curious about what's going on. Everyone remembers a survey, voting for whatever outside vendors are going to come into the Maryville community. Students are curious and Pawprint figured that we could take responsibility for passing information to the students. The first question is what are the changes that will be happening to Gander this upcoming year?
Ronell Barnes: To be honest, I think that a lot of things I am going to say may or may not happen because there are not any signed contracts. Obviously, everyone knows that we've been talking to Starbucks. We [Fresh Ideas] have also been talking to Chick-fil-A. Because of the surveys, those were the two places that really stood out to the students went to look at. We want to look at Starbucks, but more so Chick-fil-A. In the next year, we're hoping to have some answers to that as far as timeline. Those companies have been approached by Fresh Ideas. We are talking to Chick-fil-A about what would work, what wouldn't work, what they're willing to do and vice versa. More importantly, it is a business so how does that business impact Fresh Ideas so I can tell you that those conversations are very serious. My expectation is that these things will happen but I do not know when. I think that it's really geared towards what the students want.
In the meantime, I think what we are trying to do provide some of that some of those options in the interim. So, we're having Panda Express in March at the chef's table, similar to the Chick-fil-A at the chef's table last week. We've been trying to give us a little bit of that flair in the interim but also trying to provide other options in the dining hall as well. In the dining hall, we have committed that in the next two weeks, there would be fried chicken provided in the dining hall every Tuesday. There is a process going on right now to actually add a gyro machine in the dining hall so expecting to see that fairly soon. It is going to follow up after the week that the fried chicken is put into place. We have tried to do things like the pop-up. I'm pretty sure that that's something that we've seen really interesting in the beginning but kind of tailed off. So, we've been making some changes to some of those pop-ups such the breakfast skillet which is potatoes, protein, peppers and onions on the Mongolian Grill.
"We want to look at Starbucks, but more so Chick-fil-A. In the next year, we're hoping to have some answers to that as far as timeline."
During the summer, there will be changes made to the grill menu. It is going to be a little bit of a different experience on the grill. We want to keep the chicken tenders and burgers, however looking at the toasted ravioli, we may give options like a buffalo chicken toasted ravioli. We're going to be more creative with those options. That is part of my job which is to get information from the students on how we can better enhance what Gander already has.
AD: So, from the potential changes that you talked about that could be happening to Maryville, how do you think this will affect the students?
RB: Well, I expect the students to enjoy their dining the dining options with Fresh Ideas creating more dining options. From the influx of 200 more students, it is important to be able to have some options that will enhance Gander. There are only certain days a week where you can go and have a chicken sandwich, so it will get old at some point. We are making sure our students have as many options as they possibly can. Being the newest student experience manager, I understand the options always are the same but that's why it's so important for us to focus on different concepts as supposed to just menu options.
I understand that we're not just catering to one population that just likes burgers and French fries, but we're trying to develop concepts catering to the vegan person, the vegetarian person, the person on a fish diet and the person with food allergies. No matter what food group that one may fall in that, there will be an option in Gander. We want to make sure that we still can provide our students with more options as we possibly can.
AD: What are the some of the things Fresh Ideas are looking at as far as long-term goals?
RB: Speaking from Maryville, Maryville wants to be the culinary hub of everything Fresh Ideas. What that means is trying to be the first at everything. It is trying to be innovative. We're also trying to be the first to technology. That is one thing we will be working on in Gander which is trying to give students more access to the smartphone with some of the options. We are looking at putting more like kiosks in the dining hall where one can walk up and there is a computerized system. One can order food something which is being looked at for the deli specifically. We are trying to be the leader of all things concerning student dining.
AD: Is there anything else you would like to add that the students should know?
RB: I think the students should know that they should have their voice heard. Contacting me is probably the best thing for the students. Maryville has never had a student experience manager. Most colleges that are of this size typically don't have one. I am 100 percent a vessel for the students. Obviously, the answer won't always be yes but it will be something I have to work on. I am the student advocate so communicate with me concerning questions about dining hall. The ideas from the culinary team need to be done by the student body. It is Fresh Ideas responsibility to execute the ideas, brought from the students, to make sure the students' needs are met.
Have any ideas that could help the student dining experience? For tips and suggestions for Fresh Ideas, Barnes email address is rbarnes2@freshideasfood.com.