---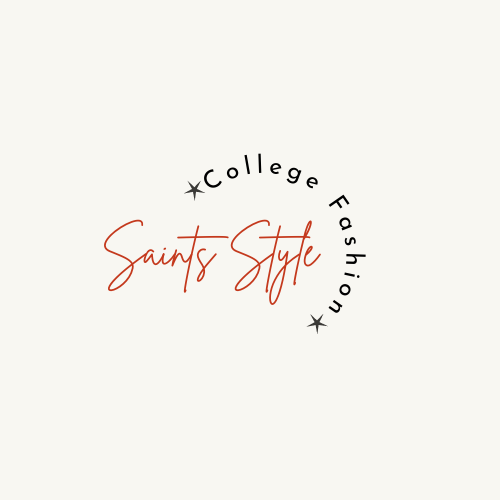 Saints Style aims to show off what students at Maryville University are wearing through both our articles and TikTok. We will analyze the latest trends, accessories, and fashion habits of the people on campus and around the St. Louis area. In this edition, we looked at five different looks that we were able to track down on campus.
The first outfit we found was in the DUC. This outfit included a casual but trendy outfit for studying. This student decided to wear a black baseball hat paired with a long-sleeve gray tee, and jeans. The finishing touch for the whole outfit was the low-top Jordan 11s. Overall, the white and light blue shoes were really what brought everything together.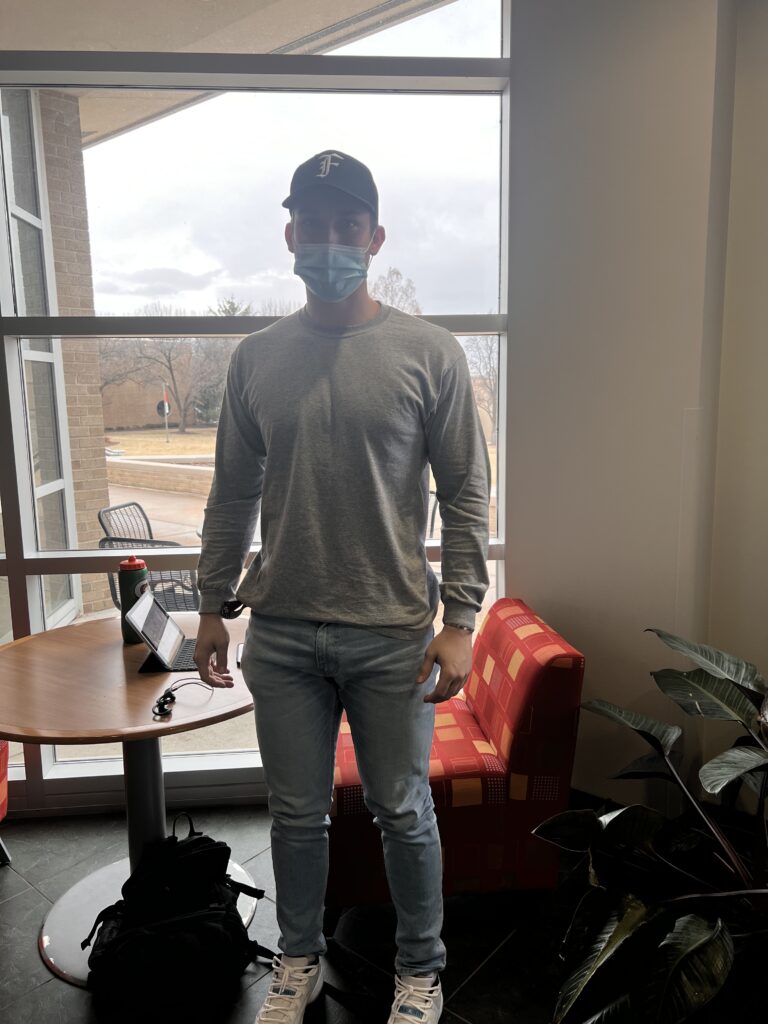 The next outfit that we were able to track down was something comfy but also super cute. During a walk across campus, this student paired flared yoga pants with a light pink shirt, overlaid with a cozy flannel. This student decided to accessorize with golden hoop earrings, as well as some Nike Air Force 1s.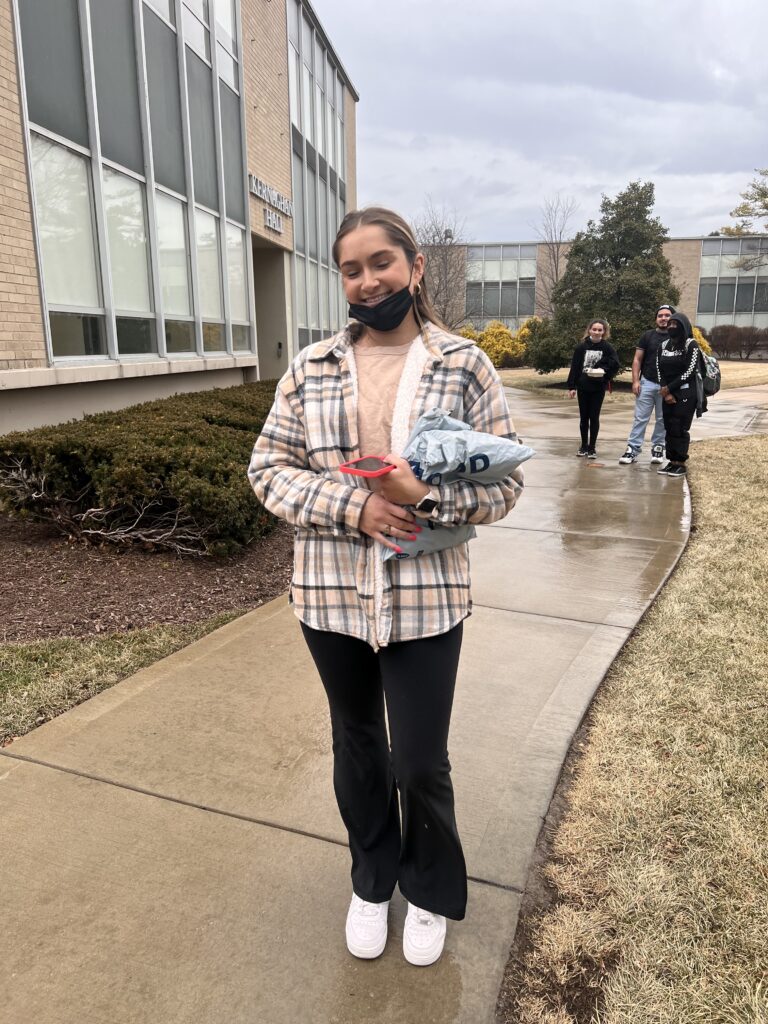 Outside of Kernaghan Hall, we were able to find a student with a more formal look. This student was wearing ripped black jeans paired with a blue sweater lightly tucked into her black belt. To finish everything off, this student wore black boots with a smaller chunky heel.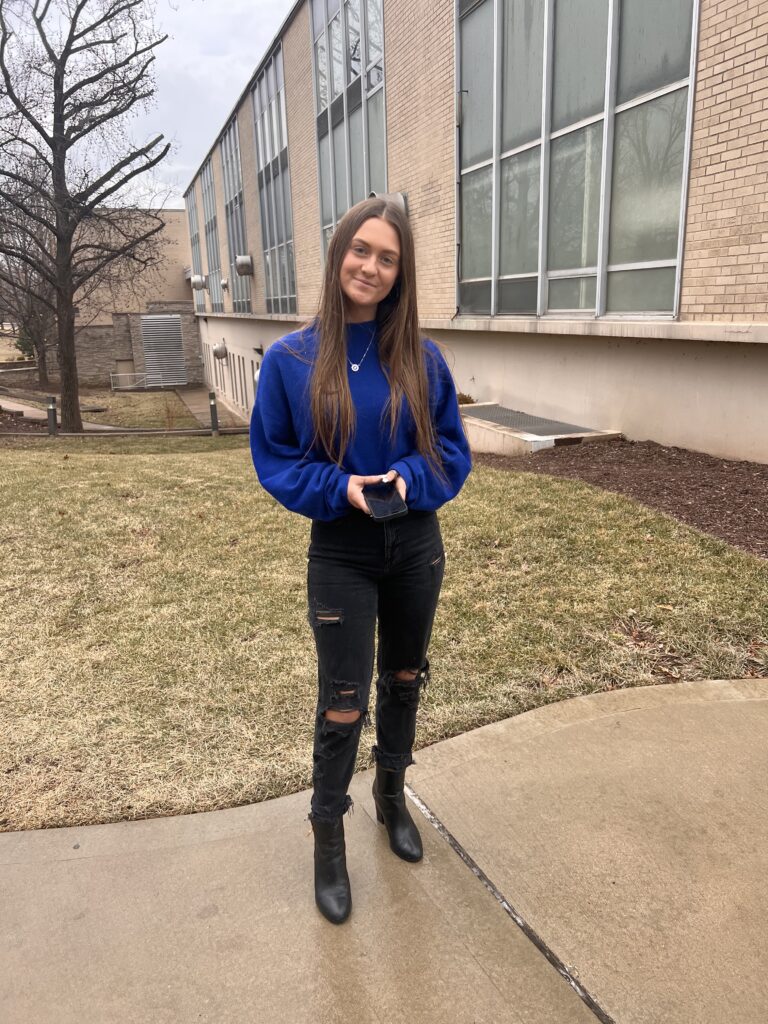 The next outfit we found was in the library. This was the perfect combination of a formal and casual look. This student paired a blazer with a gray hoodie and jeans. This layered look also included some white converse and light pink nails for an added touch of elegance.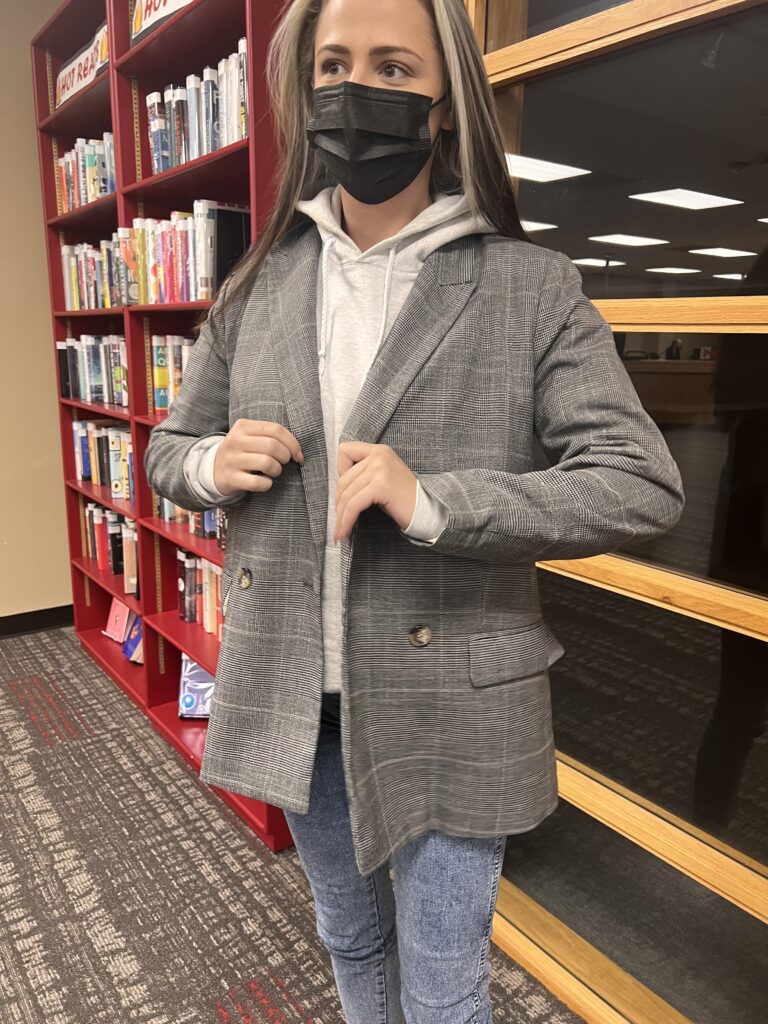 The next outfit that we found was in the Center for Student Engagement. The look was a great ensemble for the cold winter weather. This student went with a coordinating blue sweatshirt and sweatpants combo, topped with a large black puffer coat.
The final look that we were able to track down was in Walker Hall and the perfect option for on-campus studying. This student went with a maroon crew neck and some flared yoga pants. She also accessorized with a claw clip in her hair for an effortlessly put-together up-do.
During our first edition of Saints Style, we noticed multiple trends. Since it was a cold and rainy day on campus, many students were dressed in multiple layers. Some trends that we noticed included yoga pants, cooler tones, and more comfortable items mixed with some formal elements. The cold weather definitely encouraged students to bring out their winter gear – puffer coats, crewnecks, and hoodies were a staple among all the outfits.
Be sure to follow us on TikTok – @musaintsstyle – to see more Maryville fashion looks!