Raising Social Justice Awareness
---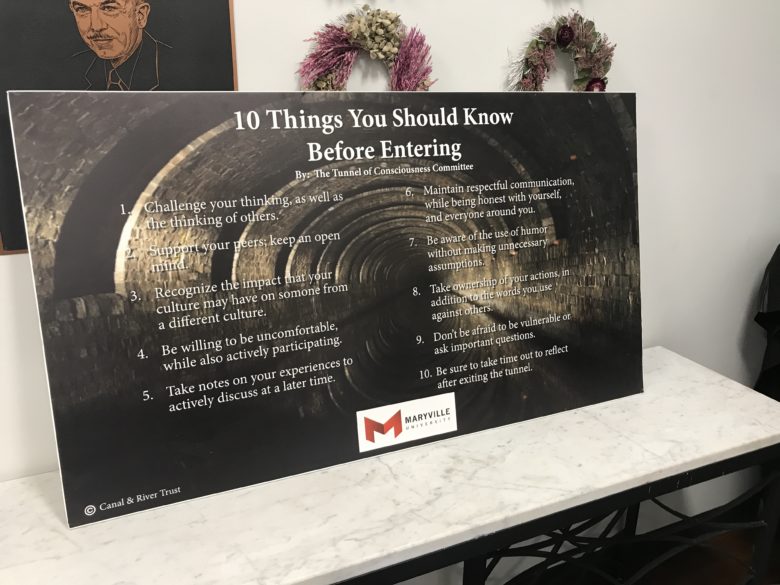 The Tunnel of Consciousness is an annual event held by the Division of Student Success in the Huttig Chapel that brings awareness to difficult topics. It is designed as a walk through experience setup with different exhibits on contemporary issues such as racism, LGBTQIA+, ableism, re­li­gious op­pres­sion, so­cial class, rape cul­ture and xeno­pho­bia.
The idea of the Tunnel of Consciousness came from the Los Angeles Museum of Tolerance, which was designed to examine race and prejudice around the world. The first school to put on the Tunnel was Western Illinois University, which was designed to follow the same concept as the Museum of Tolerance.
The exhibits displayed throughout the tunnel have information, pictures, videos and statistics on each topic. The purpose of the tunnel is to raise awareness on discrimination within these topics and allow students to share their personal stories as well.
Third-year student, Tyler Quest, makes a trip to the Tunnel of Consciousness every year that it's put on.
"I found the tunnel super educational and it really opened my eyes to issues that I have never dealt with before. I think it's a great learning experience for students," Quest said.
According to their website, Maryville University works to reflect the cultural diversity of the global community and build inclusiveness and global awareness through intentional programming.
In the Tunnel of Consciousness, that same mission of Maryville's is reflected in a way that lets students gain a look into what it's like to be discriminated against while also allowing them to recognize their own privileges.
As new issues and topics arise, the tunnel updates and changes the content to make sure the information put out is current and up to date. An exhibit on rape culture was added just last year to raise awareness on the topic. Second-year student, Emma Pinson, believes in the importance of educating people on the subject matter.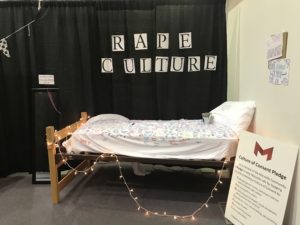 "I'm glad they kept the rape culture exhibit in it this year. I think it's extremely important for faculty, staff and students to be educated on such an important topic. I especially liked how I was able to sign the bed on display as a way of pledging," said Pinson.